It's no surprise that so many people are rallying around Raleigh. It's the fastest-growing city in North Carolina, with a population surge of 32% in the past 10 years. The capital city attracts government officials, businesses, students and families, who are taking the city into the 21st century. They're also leaving their mark on the most personal of construction projects: the backyard. Backyards, lawns, and home landscapes in Raleigh are as varied as the people who work them, according to Ryan Walsh, owner, and president at Capital City Groundskeeping. "There are so many variables," he says. "There's nothing to hold people back." Here are the five hot landscaping trends in Raleigh.
1. Hardscaping
Walkways, fire pits, pavers, patios and retaining walls remain popular features in Raleigh landscapes. Hardscaping includes everything from a simple stone patio outside the back door to walkways and retaining walls. Local landscape companies point out the city's most stunning landscapes include a unique hardscape design to add interest to the backyard. Concrete, brick, tile, and stone give the designer plenty of options to work with. Choosing different colors, textures, and shapes allows you to leave a unique mark on your own little slice of Raleigh.
2. Water Features
The first thing that comes to mind when pondering how to make the most of your backyard in the summer? The classic choice: a swimming pool. Pools and hot tubs may be the all-time favorites, but homeowners in Raleigh are taking backyard water features to a whole new level. In 2020, you'll start seeing Raleigh backyards sporting everything from small, custom bird baths to fish ponds and large-constructed waterfalls.
3. Wildlife Attractors
One of the best things about backyards is their ability to bring in visitors. And not just neighbors wandering over when they smell burgers on the grill. Here's your chance to bring in more welcome visitors, including birds, butterflies, squirrels, foxes, and more. The North Carolina State University Cooperative Extension office points out the trick to bringing wildlife into your yard is planting native plants. The right plants and flowers will make your yard a getaway for animals as well as yourself.
Include a diversity of native plants to provide food and cover for various animals and insects.
Select plants that flower and bear fruit at different times of the year.
Plan viewing areas to make sure you catch a glimpse of your new friends.
Create gentle curves and irregular patterns to mimic a natural landscape.
Plant low-growing herbs and shrubs under taller trees to provide an optimal layered space for birds
And the extension even provides a handy list of plants to choose from.
4. Bring Inside, Outside
If you really want to make the most of your landscape, add features that will encourage you to spend more time outdoors. How about an outdoor living room or kitchen? Many homeowners in North Carolina are taking outdoor furniture to the next level, adding comfy chairs and couches to their outdoor living spaces. A shaded pergola can cool you off in the summer and let you enjoy the space even in the rain. And as long as you've got a shaded space, don't limit yourself to a barbecue grill or smoker. An outdoor kitchen means you'll never have to run inside during your garden parties. As Standard Construction notes, "outdoor kitchens are exploding in popularity." The grills, stovetops, ice makers and refrigerators popping up in backyards serve as favorite gathering points for friends and family. They also add significantly to your property value once you're ready to move on to your next backyard project.
5. Edible Plants
Vegetable gardens are an emerging trend in North Carolina, and they can be much more than the orderly rows of raised beds. As sustainable living practices take the country by storm, more homeowners want to grow their own food to help make a delicious impact. But that can be a daunting task. Helpfully, the North Carolina State University Extension in Wake County provides a detailed guide for the backyard gardener-in-training. Some of the top tips include:
Make sure the bed location gets at least five hours of sun each day; preferably 8-10
Have an accessible water source close by
Choose plants based on your conditions, whether that's plants that grow well in containers or herbs that don't need to be replanted every year
Plan enough room for the plants to grow and mature, and provide enough space so you can work between them
Add Your Touch to the Capital City
Raleigh and Wake County have a long history. And as that history carries into the next decade, the city's backyards are adding new character and complexity. So whether you're planning to start the new year with an easy project like a paved walkway or you're going all-in with a new pool and attached outdoor kitchen, you'll be adding your special touch to a grand old landscape.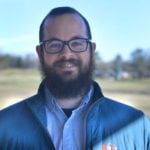 Derek Lacey
Formerly the agriculture writer for the Hendersonville Times-News, Derek Lacey's articles have appeared in U.S. News & World Report, The Charlotte Observer, News & Observer, and The State. He has won 15 awards from the North Carolina Press Association and GateHouse Media, for pieces ranging from news features and investigative reporting to photography and multimedia projects.