What Will Charlotte Look Like in 2025?
Check out what North Carolina's largest city will look like 10 years down the road.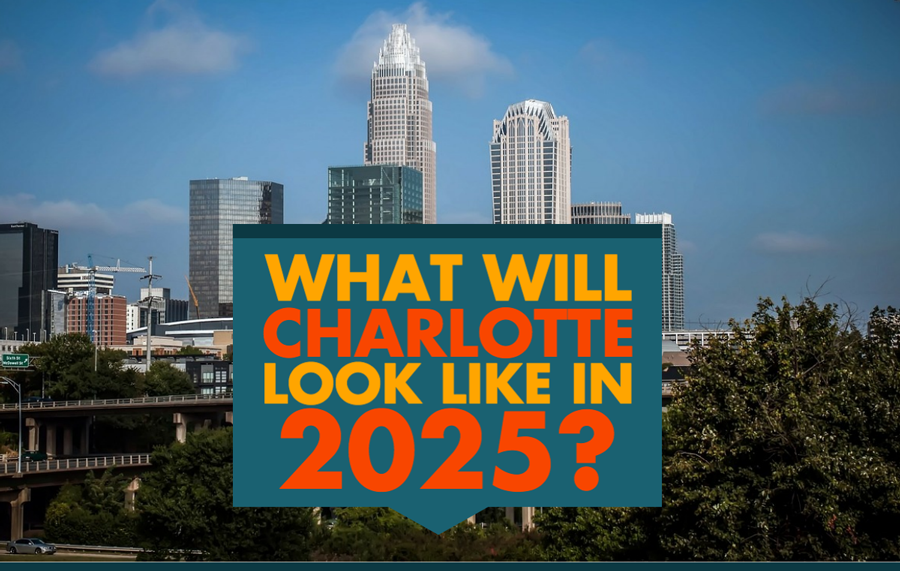 Is the Queen City's rapid growth a crowning achievement or a royal pain? Plenty of residents of the Charlotte, NC, metro area are debating that question, but the fact of the matter remains that the region's growth appears as unstoppable as the queen's army.
In 2025, the Charlotte area is projected to be home to over 2.8 million residents, up more than 18 percent from 2014. That 2025 forecast would put the region on par with the current population of the St. Louis, MO, metro area.
For years, the Charlotte area has seen some of the highest rates of economic growth and population growth among U.S. metro areas.
These days in Charlotte, "there is a quickening of the tempo, supported and led by the energy and the innovative spirit of the Millennial generation," Charlotte Mayor Dan Clodfelter said in January, "and by an increasing number of newcomers from across the country and around the globe."
Clodfelter is pumped up about what lies ahead for his city.
"We are not the place where things happen to us -- we are the place where people make things happen. We are the embodiment of resourcefulness, of resilience and of reinvention," the mayor said. "We are truly a city of and for the future."
So, what's the attraction to the forward-looking Charlotte area?
"Charlotte is the largest city in North Carolina, and the area has a lot of business and employment opportunities and cultural and educational amenities," says Jennifer Song, North Carolina's state demographer.
In the infographic below, LawnStarter takes a look at what the Charlotte area will look like in 2025 from a population and economic perspective. Will the region be fit for a queen just 10 years from now?
Charlotte resident in need of lawn services? Visit our Charlotte lawn services page.

Infographic Embed Code:
LawnStarter provides convenient lawn service in Charlotte and surrounding areas: