Twinkling string lights, a charming pool house, a plate full of crunchy Tampa Cuban sandwiches –– if this doesn't sound like your Tampa pool, then it's about time for a makeover.
You may have your sunscreen and flip-flops ready, but that cracked patio and broken grill sure don't signal fun pool parties. With these tips for landscaping around a pool, you'll turn your forgotten swimming hole into a backyard oasis.
10 Pool Landscaping Ideas
1. Repair the pool deck or patio
Revamp your Tampa pool with a new patio or deck. You have a wide variety of hardscape materials to choose from, including natural stone, pavers, poured concrete, and wood.
Your pool patio is one of the first things to catch the eye. It defines the shape of your pool, and it accentuates the surrounding landscape. For the best look, match your patio's construction materials with the same materials your poolscape already features. If your landscape has wood retaining walls, then wood will make great material for the pool deck to create a cohesive look.
Effort: High. Expect to wait for one to two weeks for your new pool decking. Patience is key, especially since you may have to hold off from using the pool.
Cost: High. A pool deck's cost ranges between $3,000 and $12,000.
2. Install an outdoor kitchen
When you've got an outdoor kitchen, you'll serve up Tampa favorites that make your pool party guests never want to leave. Be prepared to become the most popular host of the neighborhood, because everyone will want a bite of seasoned shrimp off the grill and a dip in your sparkling pool.
An outdoor kitchen cooks up more than outdoor entertainment. It can help save on utility bills and also eliminate stubborn smells. A hot stove and oven will heat up any cook's kitchen, causing the air conditioner to ramp up its efforts –– and your bills. Cooking outdoors will give your air conditioner and wallet a much-needed break.
No dinner guest likes smelling burnt food in an enclosed space. By keeping the food prep away from the indoor kitchen, those burning smells will disappear in the outside air (though maybe not in your cooking).
Effort: High. You'll likely need to work closely with your landscape designer to communicate your expectations. Your kitchen may also take three weeks to four months to design and build.
Cost: High. A luxury kitchen may cost up to $100,000. But a typical outdoor kitchen can range in price from $5,000 to $21,000.
3. Catch the sports games
While you're getting those Cuban sandwiches ready, there's no need to miss Tom Brady and the Tampa Bay Buccaneers. Whether you're sinking your teeth in a hamburger, popping open the cooler, or playing water volleyball, you'll love watching the Bucs on an outdoor poolside screen.
There won't be any more questions about family nights, either. While you prep the popcorn, the kids will occupy themselves with the swimming pool. Once the last kernel has popped, snuggle up on the outdoor couches and enjoy movie night outside.
Effort: Medium. Installing an outdoor TV may take a bit of sweat. Ensure you've done the proper installation research and read all instructions before installing an outdoor TV. Keep in mind that hiring help is an option and requires much less physical effort on your part.
Cost: Medium-High. An outdoor TV typically ranges between $1,000 to $12,000 depending on quality and size.
4. Lay down new turf
You'll love what a fresh, green turf can bring to your blue pool. Turf adds contrast to the landscape, a soft walking cushion, and an area for your feet to cool off after touching a burning patio –– ouch!
Before laying down your new turf, you'll want to consider Tampa's climate and your lifestyle before opening that wallet. You may really like the look of tall fescue grasses, but not every grass will thrive here in Tampa.
The University of Florida IFAS Extension recommends Zoysiagrass, bermudagrass, St. Augustine grass, centipedegrass, and bahiagrass for the best looking and easiest-to-maintain turf in Central Florida.
Warm-season grasses
When shopping around for your new grass, you'll want to choose a warm-season grass type. These grasses grow best in warm climates where temperatures are high throughout most of the year. Most Southern states, with their long summers and mild winters, are perfect for warm-season grasses.
Cool-season grasses, like tall fescue, won't survive in Florida's heat. They grow best up North or in the transition zone, where temperatures are cooler.
Wear-tolerance
If you enjoy throwing pool parties and cookouts on the weekends, you may want to opt for turf with high-foot traffic tolerance. With plenty of people walking through your poolscape, you'll want to prevent their feet from tearing up the grass. By choosing a grass with a high tolerance for foot traffic, you'll help ensure your poolside turf has a better chance to repair itself and withstand damage.
Effort: Easy-Medium. Your effort will vary depending on whether you lay down sod or plant from seed. Sod is as simple as laying down a blanket of grass on your lawn; it's ready to go, and no wait-time is needed. Growing grass from seed will require watering and patience, as the seeds will need about five to 30 days to germinate.
Cost: Medium. Depending on the type of grass you buy, sod costs about 28 to 45 cents per square foot. If you have a professional landscaper installing your sod, then the cost may increase to about $1 to $2 per square foot. Seeding a lawn will generally cost between $400 and $1,500.
5. Swim under twinkling lights
Highlight your poolscape's structural features, provide security, and create a safe path from the pool to your home with landscape lighting. With the right lighting design, your Tampa pool will still look gorgeous even after the sun goes down, and be more inviting than ever.
With the flip of the switch, you can turn any evening by the pool into a cozy, romantic night surrounded by twinkling string lights. And if you're not ready for the pool party to end, landscape lighting will have you and your friends carry on the party long after sunset.
Effort: Low. If you're adding landscape lighting yourself, you can make a quick trip to the store for some string lights to hang around your pool landscape. Otherwise, you can hire a professional to handle the installation.
Cost: Low-High. Hiring a professional to design and install your landscape lighting may cost between $2,000 and $6,000. But simple outdoor string lights may cost as low as $1 to $50. Take a trip to a dollar store, outlet store, or even the seasonal aisle of your grocery store for some of the cheapest finds.
6. Landscape design for privacy
Planning for a romantic dinner by the pool? You may want to consider landscaping for privacy to block any wandering eyes. Tall hedges, ivy barriers, fences –– all of these can help keep out unwanted visitors, block the view of your neighbor's trash cans, and ensure your pool party gets the privacy it needs.
Some privacy barriers, like trees and hedges, are also excellent at absorbing sound. So if your neighbors complain about the celebrations coming from your yard (or you're complaining about their noise), privacy landscaping may be the perfect design for your poolscape.
Effort: Low-High. Your time and commitment level will vary depending on your project plans and expectations.
Cost: Low-High. Privacy landscaping will vary in cost due to many project factors, including labor, materials, and design.
7. Low-maintenance gardens
A pool is a place for relaxation, not yard work. That's why low-maintenance gardens, potted plants, and DIY gardens (like rock gardens) can be the perfect addition to your pool landscape. They add charm and aesthetic to your poolscape without having you bend over backward for them.
Succulent gardens
A succulent garden is both easy to maintain and beautiful. Succulents grow in a variety of shapes and sizes and add an exotic texture to the landscape. Their fleshy leaves allow them to retain water, making them the perfect choice for first-time plant-owners looking to limit maintenance requirements.
While succulents typically exist in arid or semi-arid climates, you can still have these low-maintenance plants sprinkled around your pool deck. The University of Florida IFAS Extension recommends growing your succulents in containers to control their irrigation and soil better.
Rock gardens
Rock gardens feature your favorite stones of various shapes, sizes, and colors. They're another excellent, low-maintenance garden to build near the pool and can be thoughtfully arranged into many designs.
Because they're low-maintenance gardens, they typically feature drought-tolerant plants like succulents or cacti. A rock garden can also provide a calming space that soothes and relaxes you at the end of a stressful day.
Plants to avoid
Before sprucing up your poolscape with colorful textured gardens, you'll want to take note of which plants to avoid. Skip those pine trees –– their poky needles may prick your feet on your way to the pool.
Crape myrtle, azalea, honeysuckle, ash trees –– these flowering plants are prone to creating nuisance debris. Unless you're interested in swimming in a bath of flower petals, it's best to keep these plants away from the pool to avoid the thick debris they create over your pool water.
Effort: Low. That's why we call them low-maintenance gardens. You'll see what we mean when you find yourself spending more time by the pool than knee-deep in gardening soil.
Cost: Low-Medium. Landscaping rock projects cost an average of $600 to $700. But there are plenty of ways to find free rocks for your rock garden. Farmers and construction workers may have plenty of large stones they plan to throw away. Hunting your yard for small stones is another excellent way to find your favorites.
Succulent prices may vary, depending on size. A miniature succulent plant can cost between $2 and $6.
8. Get your vitamin C
Your Tampa backyard is the perfect place to grow your own fruit trees. Plant them by the pool for a slice of the tropics and splash of bright color. Do you enjoy sweet and juicy fruit, or acidic and sour? Bananas, lemons, kumquats, avocados –– these tropical plants will make an excellent addition to your poolscape, and your taste buds will thank you for it.
For proper citrus tree care, the University of Florida IFAS Extension offers gardening solutions for planting, growing your citrus trees in containers, and harvesting.
When planting a tree near your in-ground pool, you'll want to consider the root system. Speak to your local arborists to determine the safest distance between your tree and pool to ensure the roots don't cause damage.
Effort: Medium-High. Depending on your skill level as a gardener, the effort to maintain a citrus tree may vary.
Cost: Low-Medium. A small fruit tree may cost anywhere between $100 and $200 or more.
9. Build a pool house
After building a pool house, you'll likely be asking yourself how you ever went without one. Your pool house can be any shape or size, and serve any purpose you wish. If you're backyard landscaping with a budget, you can still find a pool house design that fits your needs without breaking the bank.
So, why get a pool house?
Turn it into a guest house. If the family is always visiting, a pool house can be the perfect spot for them to have their own space (and yours).
Make it a changing room. Don't want people making your hallway floors wet while they find a place to change? Then building the pool house as a changing room can be the perfect solution.
Install a restroom inside. A pool house reminds the guests that the pool is not a bathroom. Install a bathroom in the pool house, and no one will be taking any shortcuts.
Use it for storage space. Pool floats, cleaning supplies, water volleyball nets –– these things can finally have a home now.
Add an outdoor shower. If the kids are filthy from playing in mud and grass, they can shower outside instead of tracking all that dirt inside. An outdoor shower also lets you rinse off any sweat before jumping in your clean pool.
Include it in your outdoor living space. Your pool house can offer coverage and shade for you and your valuable patio furniture. Want to get an outdoor TV and comfortable couches? A pool house can be the perfect place to put them.
Effort: High. You have to work closely with a designer to get your vision just right, and you may need to acquire a building permit.
Cost: High. Building a pool house will vary in costs depending on its design, materials, location, size, and special features. Homeowners should expect to spend between $160 to $600 (or more) per square foot.
10. Watch a water feature
A water fountain, waterfall, or water wall can make a stunning add-on to your pool. Guests will love to pop into your pool for a swim and then make their way to the mesmerizing waterfall splashing straight into the pool.
Turn any pool into a tranquil, backyard oasis with a water feature. Sit back in a comfortable lounger with a sweet iced tea in hand and listen to the sound of trickling, rushing, splashing water. … Falling asleep yet?
Effort: Low-Medium. The effort invested in your water feature will depend on the scale and size of the project. A simple water feature may take one day to install, while a more complicated pool fountain may require more time. You'll likely want to hire a professional for the installation.
Cost: Medium-HIgh. Installing a backyard water fountain or waterfall typically ranges between $940 and $4,500.
A poolscape meant for Tampa
Your Tampa pool should have you savoring a guava pastry, enjoying a great view of the football game, and picking lemons for your ice-cold lemonade. That sounds a lot more inviting than the old cracked patio and broken grill. So let's take in the sun, celebrate the day, and say cheers to the new pool.
When to Call a Landscaping Professional
Call a landscaping professional near you to turn your backyard pool into the getaway of your dreams. Consider working with a professional designer to ensure your design ideas exceed your expectations.
Need a whole new pool? Discuss potential swimming pool designs with a professional. Hiring a professional to design your landscape or pool may help save time, energy, and money.
Swimming in pool landscaping ideas but not a lot to spend on improvements? No worries. Many landscapers market themselves as budget-friendly and are happy to work within a set price range to give you the affordable landscape of your dreams.
Main image credit: Mwabonje, Pexels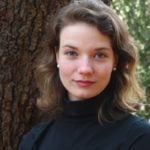 Jane Purnell
Jane Purnell is a freelance writer and actor in New York City. She earned her B.A. from the University of Virginia and enjoys a warm cup of French press coffee.