60 verified reviews

Dewey Peterson
6001 W Parmer Ln #370-102
Austin
,
TX
78727
Great job Jesus, Believe it or not but you guys do a much better job than I was doing. Faster, better edging, better clean-up... ...
See More

110 verified reviews

Dauphin Ewart
1912 Smith Rd
Austin
,
TX
78721
Another great job by the team! Our lawn always looks better after they are done with it, it's so nice to have such a reliable ...
See More

54 verified reviews

Mark Lipscomb
7212 McNeil Dr #105
Austin
,
TX
78729
Leon did an excellent job. Very customer oriented and friendly-perfect
See More

34 verified reviews

Brandon Garcia
8100 North Mopac Expressway, Apt 116
Austin
,
TX
78759
Delfino and his crew did an amazing job on our yard and it took them no time at all! Friendly, professional and had great ...
See More

70 verified reviews

Neal Kezar
432 Celery Loop
Austin
,
TX
78748
I wasn't home when Erik came today but as soon as I drove up my driveway....I knew that he had been there! Even for a small ...
See More

54 verified reviews

Betty Mackey
7413 Burnet Rd
Austin
,
TX
78757
Thanks as always! Look forward to coming home from work every Thursday to see the epic job you have done.
See More

24 verified reviews

N/A
209 E Ben White Blvd #115
Austin
,
TX
78704
Wow! My yard looks incredible!! My grass just looks happy. Thank you so much for the perfect height grass, edging everywhere ...
See More

90 verified reviews

Nathan Berrett
8906 Wall St #803
Austin
,
TX
78754
Gabriel was very professional. I have a lot of 'special' areas and he did a great job. Thanks.
See More

58 verified reviews

N/A
901 Brodie Ln, Ste 160-168
Austin
,
TX
78748
He did a great job. He paid attention to detail which I appreciate.
See More

17 verified reviews

Adam LaFave
8060 US-290
Austin
,
TX
78736
It was really nice getting home from a long frustrating day and my seeing my lawn all nice and neat. One less thing to deal ...
See More

106 verified reviews

Jason Napolski
PO Box 270211
Austin
,
TX
78727
Thanks for doing a great job on my overgrown lawn! After having so many reschedules, it was great to have a good looking ...
See More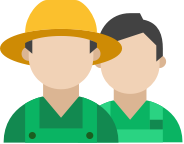 Find the right pro, right away
Let our system instantly match you to the perfect lawn care professional near you.
Find a pest control service near you at the click of a button
Are you an Austinite struggling with termites, fire ants, bed bugs, or rodents? No matter what type of pest, LawnStarter has the pros to make your home pest-free. From Kyle to Georgetown, Buda to Cedar Park, San Marcos to Round Round Rock LawnStarter can match you with residential or commercial services that handle all sorts of pest problems that include:
Termite Control
Mosquito Control
Termite Inspection
Integrated Pest Management
Rodent Control
Other Wildlife Control
Carpenter Ants
Commercial Pest Control
Insect Control



If you've got a pest problem, we know your pain. Pest control treatment ain't something to be taken lightly. It's tough to diagnose the issues, and doing it on your own is likely to lead to failure. Additionally, most pest solutions require a preventative treatment plan - something best left to the experts. That's why we bring you pros that know pest control needs of Central Texas like the back of their hands. From general pest problems to very specific infestations, all pros who make it on our platform are screened and know what they're doing. We've got pros all over greater Austin ready to give a free quotes on whatever residential pest control you're looking for.
Recent jobs completed by Austin, TX pest control companies.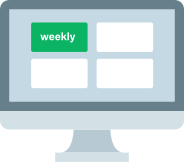 Schedule service online, in minutes
Just select your options and you can book a pro with 2-3 day turnaround.
Find Pest Control Pros near you in Austin, TX
We'll give you instant quote and match you with the best local lawn care professional.
Get Matched to Pros
LawnStarter Community Rating
---
Overall Rating:
LawnStarter's Austin Lawn Care Services are rated 4.83/5.0 based on 2527 reviews.
We ask our customers to rate each service to improve the quality of the LawnStarter Austin service provider base. This ensures you only get the best pros in the area.
---