Seattle WA, Pressure Washing Service at the Click of a Button
Power washing and related services from reliable pros in Seattle, WA - order online in minutes.
What services are you looking for?
As seen in...
These Seattle pressure washing professionals are ready for work
Top Performer

1St Choice Landscapes
5902 S Fountain St, Seattle, WA 98178
"Aiming to be your go-to landscape company, 1st Choice Landscapes cares for lawns with mowing, edging, weeding, fertilization, overseeding, core aeration, dethatching, flower bed maintenance, and spring and fall cleanup. They also install landscapes, hardscapes, water features, sod, and mulch."
19 yrs experience
15 Employees
Seattle, WA - Dec 8, 2023

Seattle Pressure Washing Facts
Demand for Pressure Washing by Month
| | |
| --- | --- |
| January | |
| February | |
| March | |
| April | |
| May | |
| June | |
| July | |
| August | |
| September | |
| October | |
| November | |
| December | |
Pressure Washing Services & Avg Pricing
| | |
| --- | --- |
| Pressure Washing | $238 |
| House Washing | $270 |
| Siding Washing | $161 |
| Driveway Washing | $165 |
| Deck or Patio Washing | $230 |
| Fence Washing | $206 |
| Gutter Washing | $147 |
| House Soft Washing | $540 |
| Roof Washing | $461 |
| Sidewalk Washing | $68 |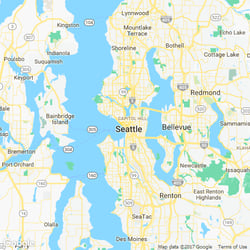 Neighborhoods we service in

Seattle

,

WA
Westlake
Madrona
South Lake Union
Windermere
Lower Queen Anne
Belltown
Mann
Portage Bay
East Queen Anne
View Ridge
North Queen Anne
Sand Point
Central West Edge
Fairmount Springs
Crown Hill
South 126Th Street
17Th Avenue East
North Green Lake
Capitol Hill - Below Broadway
North Delridge
Burien
Stevens/Miller Park
Lake Hicks
Mt. Baker
Pinehurst
North Beach/Blue Ridge
Dunlap
First Hill
South Shorewood
Tukwila
Whitecenter
Boulevard Area
Brighton
Zip Codes
98101
98102
98103
98104
98105
98106
98107
98108
98109
98111
98112
98113
98114
98115
98116
98117
98118
98119
98121
98122
98124
98125
98126
98127
98129
98131
98133
98134
98136
98138
98139
98141
98144
98145
98146
98148
98154
98155
98158
98160
98161
98164
98165
98166
98168
98170
98174
98175
98177
98178
98181
98185
98188
98190
98191
98194
98195
98198
98199
Other Services