Riverside CA, Hedge Trimming Service at the Click of a Button
Easy to order bush trimming from top-rated pros in Riverside, CA
What services are you looking for?
As seen in...
These Riverside bush trimming professionals are ready for work
Top Performer

Mark Cowper
1266 Marina Road, Corona, CA 92880
"I started my service in 1984 and have subcontracted with the company. I'm a five-star performer with that company and passionate about providing top-notch lawn care. I'm an expert in fertilization, weed control, and overall lawn maintenance. I aim to provide customers with healthy, beautiful lawns they can enjoy. I'm committed to delivering superior service and exceeding customer expectations."
Riverside, CA - Dec 9, 2023

Riverside Bush Trimming Facts
Demand for Bush Trimming by Month
| | |
| --- | --- |
| January | |
| February | |
| March | |
| April | |
| May | |
| June | |
| July | |
| August | |
| September | |
| October | |
| November | |
| December | |
Bush Trimming Services & Avg Pricing
| | |
| --- | --- |
| One-Time Bush Trimming | $83 |
| Quarterly Bush Trimming | $77 |
| Monthly Bush Trimming | $78 |
| Biweekly Bush Trimming | $69 |
| Bush Removal Per Bush | $97 |
| Deep Root Fertilization | $196 |
| Planting Per Shrub | $40 |
| Trimmings Haul Off | $58 |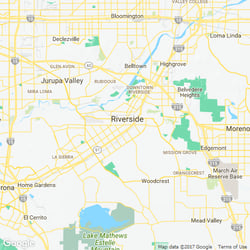 Neighborhoods we service in

Riverside

,

CA
Airport
Alessandro Heights
Arlanza
Arlington
Arlington Heights
Arlington South
Blair Park
Canyon Crest
Canyon Springs
Casa Blanca
Casablanca
Cimmeron
Corona Hills
Downtown
Downtown Riverside
Zip Codes
92501
92502
92503
92504
92505
92506
92507
92508
92509
92513
92514
92515
92516
92517
92519
92521
92522
Other Services