Orlando FL, Lawn Aeration Service at the Click of a Button
Lawn aeration from reliable pros in Orlando, FL - order online in minutes.
What services are you looking for?
As seen in...
These Orlando lawn aeration professionals are ready for work
Top Performer

Nations Landscaping LLC
4915 Lake Gatlin, Orlando, FL 32806
"Nations Landscaping Orlando, FL began back in 1997 and is one of the areas top rated lawn care experts in the region. They specialize in irrigation (sprinkler systems) as well as Bobcat services such as moving ground, removing large amounts of yard waste, and sodding. The Nations crew also handle tree trimming and outdoor lighting. Landscaping Orlando, FL, is not only what they do, but their team also has an exceptional reputation for quality work."
In High Demand

(owner info not available)
★★★★★
Orlando Outdoors Landscaping
5001 Sand Lake Rd, Orlando, FL 32819
"Orlando Outdoors specializes in commercial landscaping, but they also do residential work, as well. Orlando Outdoor Landscaping started back in 1995 and have steadily dedicated their work to caring for Orlando's outdoor spaces ever since. Their team can take care of anything from tree removal and landscape architecture to yard maintenance and mulch/plant installation. Located in southwest Orlando, they are near the Universal Studios area and Tangelo Park."
Fast Response

Anthony Massey and Rebecca Church
★★★★★
Massey Services GreenUp Lawn
3210 Clay Ave #E, Orlando, FL 32804
"Massey Services is ideal if you are in the market for landscapers that also act as exterminators or pest control services. While Massey is not among the pest control companies that have the sole mission of serving as an exterminator, they perform termite prevention, mosquito services, and other pest control. Keeping your lawn beautiful and weed free is among their top priorities, along with elegant landscape design and lawn care maintenance. "
Orlando, FL - Dec 9, 2023

Orlando Lawn Aeration Facts
Demand for Lawn Aeration by Month
| | |
| --- | --- |
| January | |
| February | |
| March | |
| April | |
| May | |
| June | |
| July | |
| August | |
| September | |
| October | |
| November | |
| December | |
Lawn Aeration Services & Avg Pricing
| | |
| --- | --- |
| Lawn Aeration | $113 |
| Seeding A Lawn | $689 |
| Lawn Fertilizing | $66 |
| Power Raking | $140 |
| Dethatching | $200 |
| Lawn Reseeding | $658 |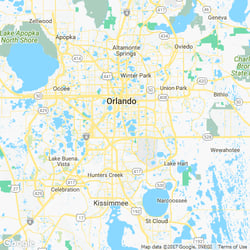 Neighborhoods we service in

Orlando

,

FL
Kissimmee
Altamonte Springs
Apopka
Fairview Shores
Pine Hills
Eatonville
Maitland
Orlovista
Pine Castle
Belle Isle
Azalea Park
Williamsburg
Goldenrod
Alafaya
Oak Ridge
Leesburg
Sodo
Valencia East/ Econ Trail
Arbor Club/Arbor Ridge
Skycrest
Deer Creek Village
Tudor Grove
Kensington Park
Fieldstream West
Avery Place
Randal Park
Davisson
Woodland Park
Zip Codes
32801
32802
32803
32804
32805
32806
32807
32808
32809
32810
32811
32812
32814
32815
32816
32817
32818
32819
32820
32821
32822
32824
32825
32826
32827
32828
32829
32830
32831
32832
32833
32834
32835
32836
32837
32839
32853
32854
32855
32856
32857
32858
32859
32860
32861
32862
32867
32868
32869
32872
32877
32878
32885
32886
32887
32891
32896
32897
32899
Other Services