Oklahoma City OK, Hedge Trimming Service at the Click of a Button
Easy to order bush trimming from top-rated pros in Oklahoma City, OK
What services are you looking for?
As seen in...
These Oklahoma City bush trimming professionals are ready for work
Top Performer

Abettrlanwncare
2021 Saint Mark Avenue, Oklahoma City, OK 73141
"We are a family-owned and operated business that you can trust. Our team takes the time to make sure our customers are completely satisfied, or we're not done with the work. No job is too big or small, so call us today for all of your maintenance needs. "
In High Demand

Bee Bees Household Service
7304 Lancelot Place, Oklahoma City, OK 73132
"Hi, my name is Brooklinn! I deliver exceptional lawn, garden, and home care. I've been perfecting my craft since age 10. I love doing what I do with a passion and transforming all kinds of properties. I'm skilled, dedicated, hard-working, and artistic, and look forward to hearing from you. #shoplocal"
Fast Response

Lawn-Do
525 Southeast 29th Street, Oklahoma City, OK 73129
"Regarding resume writing, many believe a cover letter needs to be revised and more formal. They're probably wrong. A cover letter can be a powerful tool for job seekers; in sharp contrast, the bios on lawn care companies' websites are often sloppy, as poorly written resumes would have been right at home on them. That might be because the person submitting a bio doesn't have confidence in their abilities. Or it could be because they're just plain lazy. No matter the reason, a sloppy bio can quickly ruin someone's chances of getting hired."
Oklahoma City, OK - Dec 9, 2023

Oklahoma City Bush Trimming Facts
Demand for Bush Trimming by Month
| | |
| --- | --- |
| January | |
| February | |
| March | |
| April | |
| May | |
| June | |
| July | |
| August | |
| September | |
| October | |
| November | |
| December | |
Bush Trimming Services & Avg Pricing
| | |
| --- | --- |
| One-Time Bush Trimming | $87 |
| Quarterly Bush Trimming | $82 |
| Monthly Bush Trimming | $79 |
| Biweekly Bush Trimming | $67 |
| Bush Removal Per Bush | $95 |
| Deep Root Fertilization | $202 |
| Planting Per Shrub | $41 |
| Trimmings Haul Off | $59 |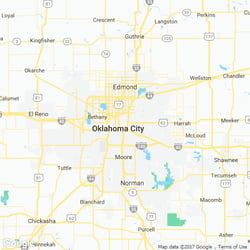 Neighborhoods we service in

Oklahoma City

,

OK
Nichols Hills
Warr Acres
Adventure District
Quail Springs
Featherstone
Automobile Alley
Deep Deuce
Original Mile
Prairie Queen
Rivendell
Glenhurst
Zachary Taylor
Zip Codes
73101
73102
73103
73104
73105
73106
73107
73108
73109
73110
73111
73112
73113
73114
73115
73116
73117
73118
73119
73120
73121
73122
73123
73124
73125
73126
73127
73128
73129
73130
73131
73132
73134
73135
73136
73137
73139
73140
73141
73142
73143
73144
73145
73146
73147
73148
73149
73150
73151
73152
73153
73154
73155
73156
73157
73159
73160
73162
73163
73164
73165
73167
73169
73170
73172
73173
73178
73179
73184
73185
73189
73190
73194
73195
73196
Other Services