Nashville TN, Lawn Aeration Service at the Click of a Button
Lawn aeration from reliable pros in Nashville, TN - order online in minutes.
What services are you looking for?
As seen in...
These Nashville lawn aeration professionals are ready for work
Top Performer

Gardens of Babylon Landscape
900 Rosa L. Parks Blvd., Nashville, TN 37208
"Family owned and operated since 2003, Gardens of Babylon Landscapes is known for their commitment to sustainable living and in-depth knowledge of landscaping techniques. Whether you are looking for advice, a creative landscaping design, or professional installational, they can do it all! Their team is capable of completing simple residential work and large scale commercial projects."
In High Demand

Perfect World Landscapes LLC
2724 Sharondale Court, Nashville, TN 37215
"Steve Arnold and team at Perfect World Landscapes are known for being leaders in the green landscape industry, with a commitment to sustainability. All team members are Certified Master Gardeners by UT Agriculture Extension Service! Perfect World Landscapes specializes in landscape design, installation, maintenance, and lawn care. Their ultimate goal is to help people reconnect with nature!"
Fast Response

Turf Clip
322 Elmington Ave., Nashville, TN 37205
"Turf Clips clients love the excellent communication and friendly service they receive from technicians. The company puts customer satisfaction first and even offers a money-back guarantee! In 2005 they made the switch to using organic lawn care products and have seen impressive results. Turf clips specialize in organic landscape fertilization, bed mulching and maintenance, bush trimming, leaf removal, and mulching."
Nashville, TN - Dec 10, 2023

Nashville Lawn Aeration Facts
Demand for Lawn Aeration by Month
| | |
| --- | --- |
| January | |
| February | |
| March | |
| April | |
| May | |
| June | |
| July | |
| August | |
| September | |
| October | |
| November | |
| December | |
Lawn Aeration Services & Avg Pricing
| | |
| --- | --- |
| Lawn Aeration | $116 |
| Seeding A Lawn | $689 |
| Lawn Fertilizing | $78 |
| Power Raking | $140 |
| Dethatching | $230 |
| Lawn Reseeding | $766 |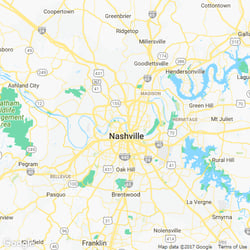 Neighborhoods we service in

Nashville

,

TN
Shelbyville
Lawrenceburg
Lafayette
Greenbrier
Goodlettsville
Farragut
Centerville
Livingston
La Vergne
Hermitage
Green Hill
Dickson
McMinnville
Gallatin
Henderson
Portland
Mount Juliet
Springfield
Lebanon
Cookeville
Madison
Hendersonville
Columbia
Brentwood
Clarksville
Eaton'S Creek Park
Bransford Avenue
Magnolia Hills
Lockeland Springs
Autumn Oaks
Rivers Edge-Polo Park
Cleveland Park
Sylvan Park
Stones River / Donelson
Colonial Village/Donelson
Woodlands
Zip Codes
37013
37015
37025
37027
37029
37031
37035
37036
37046
37048
37055
37060
37064
37066
37067
37069
37072
37073
37075
37076
37080
37085
37086
37087
37090
37098
37115
37122
37127
37128
37129
37130
37135
37138
37143
37146
37153
37167
37172
37174
37179
37187
37188
37189
37201
37202
37203
37204
37205
37206
37207
37208
37209
37210
37211
37212
37213
37214
37215
37216
37217
37218
37219
37220
37221
37222
37224
37227
37228
37229
37230
37232
37234
37235
37236
37238
37240
37241
37242
37243
37244
37246
37250
38401
38476
38482
38487
Other Services