Minneapolis MN, Lawn Aeration Service at the Click of a Button
Lawn aeration from reliable pros in Minneapolis, MN - order online in minutes.
What services are you looking for?
As seen in...
These Minneapolis lawn aeration professionals are ready for work
Top Performer

Stone Architecture Landscapes
Po Box 18186, Minneapolis, MN 55418
"Stone Arch Landscapes is a BBB A+ business that designs and builds custom outdoor spaces in the Twin Cities area. The team has 24 years of combined industry experience turning landscape dreams into reality. Besides general landscaping, such as gardens, drainage, edging and decorative rock and mulch, the company installs hardscapes like patios, walkways, driveways, retaining walls and suitcases. They can install fire, water and kitchen spaces, and offer rain barrels, solar-powered lighting, rain gardens, bio-swales, permeable pavers and more. "
13 yrs experience
3 Employees
In High Demand

Be Landscape Designs
2010 3Rd St Ne, Minneapolis, MN 55418
"BE Landscaping is a woman-owned company, in business for more than 20 years in the Santa Monica area. The company focuses on sustainable living, while creating projects, such as an urban oasis, mid-city backyard retreats, English gardens, city gardens, outdoor rooms, courtyards, beach houses and other backyards according to the customer's tastes and styles. She uses love of collage and sketches, along with concern for the environment to create projects. "
14 yrs experience
18 Employees
Fast Response

Donald D Dehn
100 Rustic Ldg E, Minneapolis, MN 55419
"Offering a complete range of tree and shrub service throughout the Twin Cities for more than 25 years, Rustic Lodge Landscape, Tree & Shrub Care provides help to home owners and townhome associations. Working with the city, Buckthorn eradication and invasive species control has been one of their priorities for the last four year. They pride themselves in high standard of work, and the flexible, efficient and polite hard-working crew. "
14 yrs experience
4 Employees
Minneapolis, MN - Dec 10, 2023

Minneapolis Lawn Aeration Facts
Demand for Lawn Aeration by Month
| | |
| --- | --- |
| January | |
| February | |
| March | |
| April | |
| May | |
| June | |
| July | |
| August | |
| September | |
| October | |
| November | |
| December | |
Lawn Aeration Services & Avg Pricing
| | |
| --- | --- |
| Lawn Aeration | $122 |
| Seeding A Lawn | $650 |
| Lawn Fertilizing | $69 |
| Power Raking | $150 |
| Dethatching | $234 |
| Lawn Reseeding | $716 |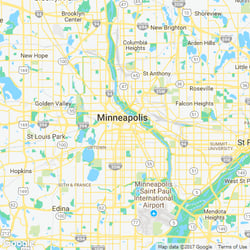 Neighborhoods we service in

Minneapolis

,

MN
Kenwood
Seward
Tangletown
St. Anthony Park Summit Hill/Crocus Hill
St. Louis Park
Hopkins
Roseville
Zip Codes
55401
55402
55403
55404
55405
55406
55407
55408
55409
55410
55411
55412
55413
55414
55415
55416
55417
55418
55419
55420
55421
55422
55423
55424
55425
55426
55427
55428
55429
55430
55431
55432
55433
55434
55435
55436
55437
55438
55439
55440
55441
55442
55443
55444
55445
55446
55447
55448
55449
55450
55454
55455
55458
55459
55460
55467
55470
55472
55473
55474
55478
55479
55480
55483
55484
55485
55486
55487
55488
Other Services