Lawrenceville GA, Hedge Trimming Service at the Click of a Button
Easy to order bush trimming from top-rated pros in Lawrenceville, GA
What services are you looking for?
As seen in...
These Lawrenceville bush trimming professionals are ready for work
Top Performer

Clip Away Lawn Maintenance
Green Gate Place, Grayson, GA 30017
"Our customers are our top priority, and we strive for 100% satisfaction. No matter which of our services you choose, we're confident that your positive experience with us will leave us with more rave reviews. Contact us and see our reputation in action."
In High Demand

Checkmate Before & After Lawn Care Services
Paces Woods Court Northwest, Lawrenceville, GA 30044
"Checkmate Before & After Lawn Care Services is a residential and commercial business in Gwinnett and all Atlanta metro areas. We offer quality year-round services for an affordable price. The company was established in 2017 by owner Stanley Hutton. We care about our customers, and we take pride in the before and after the look of the property. We have a 0% complaint rate, and we aim to satisfy all our customer needs."
Lawrenceville, GA - Dec 11, 2023

Lawrenceville Bush Trimming Facts
Demand for Bush Trimming by Month
| | |
| --- | --- |
| January | |
| February | |
| March | |
| April | |
| May | |
| June | |
| July | |
| August | |
| September | |
| October | |
| November | |
| December | |
Bush Trimming Services & Avg Pricing
| | |
| --- | --- |
| One-Time Bush Trimming | $87 |
| Quarterly Bush Trimming | $80 |
| Monthly Bush Trimming | $73 |
| Biweekly Bush Trimming | $67 |
| Bush Removal Per Bush | $96 |
| Deep Root Fertilization | $200 |
| Planting Per Shrub | $38 |
| Trimmings Haul Off | $62 |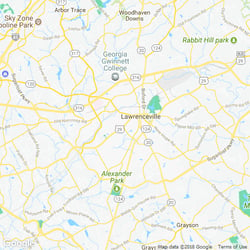 Neighborhoods we service in

Lawrenceville

,

GA
Ansley Brook
Bankston Creek Estates
Bramlett Station
Coopers Pond
Haddonfield
Lester Woods
Manchester Walk
Martins Chapel Road
Padens Chase
Patterson Park
Prestonwood
Prestwyck Oak
Prospect Mill
River Oak Hills / Village
Rolling Ridge
Sever Road Corridor
Simonton Crest
Stonecreek
Sweetwater Park
Wesley St. Claire
Zip Codes
30042
30043
30044
30045
30046
30049
Other Services