Kansas City MO, Gutter Cleaning Service at the Click of a Button
Gutter cleaning and more from reliable pros in Kansas City, MO - order online in minutes.
What services are you looking for?
As seen in...
These Kansas City gutter cleaning professionals are ready for work
Top Performer

JJ's Lawns Care
, Kansas City, MO 64138
"JJ's Lawn Care started back in 2010 with JJ, a push lawn mower, and a truck. It went on this way for two years until JJ had learned the ins and outs of the business. Once he had established himself and was getting referrals from his customers on a regular basis he decided to hire two other like minded lawn care pioneers. Now, JJ's Lawn Care provides Kansas City with superior lawn care and maintenance services. They work closely with their customers to ensure quality work and a maintenance schedule that makes sense for everyone. They offer weekly and bi-weekly mowing packages during the growing season that include mowing, edging, weed-eating, and blowing off hard surfaces each visit. JJ and his crew even go the extra mile and survey the property of any litter (organic or man-made) before they put equipment on the ground, because it's the right thing to do. If you're looking for lawn care or lawn services in the local area, JJ's Lawn Care is the way to go."
6 yrs experience
3 Employees
Top-Rated
Licensed
LawnStarter Gold Rating
Insurance Verified
Insured
In High Demand

Complete Turf & Landscape
215 W 74Th Ter, Kansas City, MO 64114
"Complete Turf & Landscape offers professional flowerbed installation, landscaping, bush trimming, and other lawn and landscape services in Kansas City and neighboring areas. If you need lawn mowed, flowerbed installed, or hedges pruned, owner Mike Allmon and his 2 employees he can help out. Complete Turf & Landscape is lauded for experience and fast estimates."
10 yrs experience
1 Employee
Fast Response

Kat Nurseries
5840 Nw Prairie View Rd, Kansas City, MO 64151
"KAT Wholesale Outdoor offers an expansive selection of premium plant material and hardscaping products to the Kansas City area. Their interactive website allows users the ability to search a database of products for availability and pricing. They also provide express pick-up and delivery services. "
5 yrs experience
Kansas City, MO - Dec 10, 2023

Kansas City Gutter Cleaning Facts
Demand for Gutter Cleaning by Month
| | |
| --- | --- |
| January | |
| February | |
| March | |
| April | |
| May | |
| June | |
| July | |
| August | |
| September | |
| October | |
| November | |
| December | |
Gutter Cleaning Services & Avg Pricing
| | |
| --- | --- |
| Gutter Cleaning | $178 |
| Gutter Repair | $272 |
| Gutter Guard Installation | $1,484 |
| Downspout Cleaning | $78 |
| One Story Home Gutter Cleaning | $143 |
| Two Story Home Gutter Cleaning | $222 |
| Three Story Home Gutter Cleaning | $364 |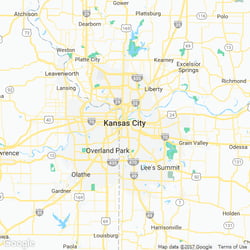 Neighborhoods we service in

Kansas City

,

MO
Roosterville
Platte Gardens
Maple Park
Woodhill
Centropolis
Dallas
Ruskin Heights
Waldo
Barry
Zip Codes
64101
64102
64105
64106
64108
64109
64110
64111
64112
64113
64114
64116
64117
64118
64119
64120
64121
64123
64124
64125
64126
64127
64128
64129
64130
64131
64132
64133
64134
64136
64137
64138
64139
64141
64144
64145
64146
64147
64148
64149
64151
64152
64153
64154
64155
64156
64157
64158
64161
64162
64163
64164
64165
64166
64167
64168
64170
64171
64179
64180
64184
64187
64188
64190
64191
64195
64196
64197
64198
64199
64999
Other Services