Henrico VA, Lawn Aeration Service at the Click of a Button
Lawn aeration from reliable pros in Henrico, VA - order online in minutes.
What services are you looking for?
As seen in...
These Henrico lawn aeration professionals are ready for work
Top Performer

Landscape Unlimited Llc
Oak Place Boulevard, Henrico, VA 23231
"Donald owns Landscape Unlimited LLC, a lawn service in Henrico, VA. Donald has earned a 4.5 / 5 score from LawnStarter customers. Customers rate Donald highly for timeliness, attention to detail, and friendliness."
Henrico, VA - Dec 10, 2023

Henrico Lawn Aeration Facts
Demand for Lawn Aeration by Month
| | |
| --- | --- |
| January | |
| February | |
| March | |
| April | |
| May | |
| June | |
| July | |
| August | |
| September | |
| October | |
| November | |
| December | |
Lawn Aeration Services & Avg Pricing
| | |
| --- | --- |
| Lawn Aeration | $112 |
| Seeding A Lawn | $683 |
| Lawn Fertilizing | $67 |
| Power Raking | $153 |
| Dethatching | $228 |
| Lawn Reseeding | $730 |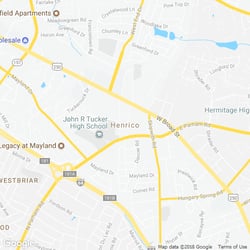 Neighborhoods we service in

Henrico

,

VA
Gaslight
Charles City Rd
Laurel
Poplar Spring
Harding'S Trace
Quarter Creek/Mayland
Prescott
Riverlake & Weston
Bon Secours/Wegmans
Steveston
Kingsland Pointe
Wistar Road
Gardens
Springfield West
The Cloisters
Lakefield Mews
Three Chopt -Cox-Church
West Beverly Hills
Willis Church Estates
Stonequarter
Zip Codes
23075
23228
23229
23231
23233
23238
23242
23255
23273
23294
Other Services