Columbus OH, Sod Installation Service at the Click of a Button
Get sodding installed from reliable pros in Columbus, OH - order online in minutes.
What services are you looking for?
As seen in...
These Columbus sodding professionals are ready for work
Top Performer

Dimaggio
2655 Maplewood Dr, Columbus, OH 43231
"DiMaggio Construction Inc. serves the greater Columbus area with an accreditation from the BBB and an A+ rating. They are members of the Ohio Nursery & Landscape Association. They offer comprehensive landscape design and installation as well as fence construction. "
12 yrs experience
2 Employees
In High Demand

Architectural Gardens
313 Rocky Fork Dr, Columbus, OH 43230
"Established in 1994, Architectural Gardens has more than twenty-five years of experience in bringing out the beauty of your landscaping and gardens. Their designs include hardscapes, gardens, and water features. They are eco-conscious with their commitment to saving water and installing solar panels. "
7 yrs experience
4 Employees
Fast Response

Aqua Environmental Services
1580 Valley Crest Dr, Columbus, OH 43228
"Owner Alex Daugherty has fifteen years of industry experience and established Aqua Environmental Services in 2013 in Hilliard. They specialize in efficient and sustainable irrigation systems. They also offer customized landscape design & installation as well as drainage solutions. "
4 yrs experience
3 Employees
Columbus, OH - Dec 11, 2023

Columbus Sodding Facts
Demand for Laying Sod or Grass by Month
| | |
| --- | --- |
| January | |
| February | |
| March | |
| April | |
| May | |
| June | |
| July | |
| August | |
| September | |
| October | |
| November | |
| December | |
Laying Sod or Grass Services & Avg Pricing
| | |
| --- | --- |
| Laying Sod or Grass | $1,410 |
| Sprinkler Installation | $2,772 |
| Resodding a Lawn | $4,580 |
| Grass Removal | $1,214 |
| Sod Permit | $77 |
| Lawn Fertilizing | $77 |
| Sod Delivery | $70 |
| Topsoil | $712 |
| Soil Nitrate Test | $14 |
| Lawn Regrading | $1,936 |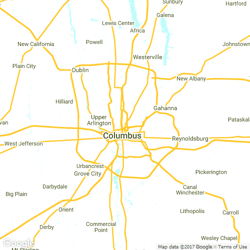 Neighborhoods we service in

Columbus

,

OH
Hidden Cove
Acropolis
Madison Mills
Parkhill
Greenbrier Farm
Bridlewood
Argyle Park
Cooperwoods
Forest Park South-Tamarack
Victorian Village
Livingston Park / Old Oaks
Brandywine
Cherry Creek South
Sharon Woods
Lincoln Village
Riverview
Preserve Crossing
Slate Hill
Old Stone Crossing
Georgian Heights
Gables East
Maize Morse Road
McCutcheon Pl
Seneca Woods
Ganthers Place
Meadowlake
Scioto Village
Zip Codes
43085
43201
43202
43203
43204
43205
43206
43207
43209
43210
43211
43212
43213
43214
43215
43216
43217
43218
43219
43220
43221
43222
43223
43224
43226
43227
43228
43229
43230
43231
43232
43234
43235
43236
43240
43251
43260
43266
43268
43270
43271
43272
43279
43287
43291
Other Services