Columbus OH, Hedge Trimming Service at the Click of a Button
Easy to order bush trimming from top-rated pros in Columbus, OH
What services are you looking for?
As seen in...
These Columbus bush trimming professionals are ready for work
Top Performer

Erney Brothers Landscaping
609 Indian Mound Rd, Columbus, OH 43213
"Erney Brothers Landscaping is a year-round lawn and grounds maintenance company based in Columbus. They serve the greater Columbus area. Their services include lawn care & mowing, commercial & residential landscaping, mulching, clean-ups, and snow removal & plowing. "
21 yrs experience
10 Employees
In High Demand

Crawford Landscape Solutions
133 Northridge Rd, Columbus, OH 43214
"Established in 2010, Crawford Landscape Solutions serves both commercial and residential properties in the Columbus area. Their range of services include landscape design, installation, & maintenance, spring & fall clean-ups, hardscapes, and water features. "
9 yrs experience
1 Employee
Fast Response

Cummins & Davis
1037 Ridge St, Columbus, OH 43215
"Operating in the Columbus area for more than three decades, Scioto Landscaping offers custom residential and commercial landscaping solutions. Their services include landscape design & installation, lawn maintenance, irrigation, and snow removal. They are accredited by the BBB with an A+ rating. "
33 yrs experience
12 Employees
Columbus, OH - Dec 8, 2023

Columbus Bush Trimming Facts
Demand for Bush Trimming by Month
| | |
| --- | --- |
| January | |
| February | |
| March | |
| April | |
| May | |
| June | |
| July | |
| August | |
| September | |
| October | |
| November | |
| December | |
Bush Trimming Services & Avg Pricing
| | |
| --- | --- |
| One-Time Bush Trimming | $84 |
| Quarterly Bush Trimming | $81 |
| Monthly Bush Trimming | $72 |
| Biweekly Bush Trimming | $70 |
| Bush Removal Per Bush | $100 |
| Deep Root Fertilization | $204 |
| Planting Per Shrub | $42 |
| Trimmings Haul Off | $58 |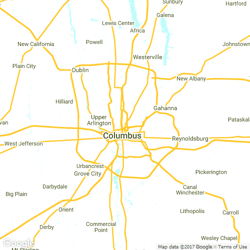 Neighborhoods we service in

Columbus

,

OH
Hidden Cove
Acropolis
Madison Mills
Parkhill
Greenbrier Farm
Bridlewood
Argyle Park
Cooperwoods
Forest Park South-Tamarack
Victorian Village
Livingston Park / Old Oaks
Brandywine
Cherry Creek South
Sharon Woods
Lincoln Village
Riverview
Preserve Crossing
Slate Hill
Old Stone Crossing
Georgian Heights
Gables East
Maize Morse Road
McCutcheon Pl
Seneca Woods
Ganthers Place
Meadowlake
Scioto Village
Zip Codes
43085
43201
43202
43203
43204
43205
43206
43207
43209
43210
43211
43212
43213
43214
43215
43216
43217
43218
43219
43220
43221
43222
43223
43224
43226
43227
43228
43229
43230
43231
43232
43234
43235
43236
43240
43251
43260
43266
43268
43270
43271
43272
43279
43287
43291
Other Services