Cincinnati OH, Lawn Aeration Service at the Click of a Button
Lawn aeration from reliable pros in Cincinnati, OH - order online in minutes.
What services are you looking for?
As seen in...
These Cincinnati lawn aeration professionals are ready for work
Top Performer

Epic Landscape & Design
2224 Feldman Ave, Cincinnati, OH 45212
"With over 25 years of design experience, EPIC Landscape & Design is an innovative landscape design company. Their staff of professionals design, install and maintain landscapes, complete hardscaping projects, trim trees, install flowers, and have a 24-hour emergency snow removal service. "
9 yrs experience
1 Employee
In High Demand

Witte Landscaping Specialists
5614 Ridge Ave, Cincinnati, OH 45213
"Witte Landscape Specialists is dedicated to bringing top-quality landscaping and hardscaping services to the Cincinnati area. The company designs and builds landscapes from the ground up. They also offer comprehensive maintenance and mulching programs. "
15 yrs experience
50 Employees
Fast Response

Twin Blades Landscpg
175 Novner Dr, Cincinnati, OH 45215
"With a deep history of serving Cincinnati for over 30 years, Twin Blades Landscaping provides the full range of services for commercial and residential properties. They complete both small and large landscaping projects, hardscapes, maintenance programs, and snow removal. "
11 yrs experience
1 Employee
Cincinnati, OH - Dec 10, 2023

Cincinnati Lawn Aeration Facts
Demand for Lawn Aeration by Month
| | |
| --- | --- |
| January | |
| February | |
| March | |
| April | |
| May | |
| June | |
| July | |
| August | |
| September | |
| October | |
| November | |
| December | |
Lawn Aeration Services & Avg Pricing
| | |
| --- | --- |
| Lawn Aeration | $105 |
| Seeding A Lawn | $605 |
| Lawn Fertilizing | $77 |
| Power Raking | $134 |
| Dethatching | $217 |
| Lawn Reseeding | $730 |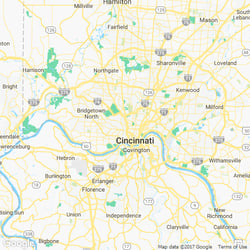 Neighborhoods we service in

Cincinnati

,

OH
Bridge Point
Anderson Meadows
Brandy Way
Candleridge
Buxton Ln
Clovernoll
Bennettwood Court
Central Colerain
Bogarts Pointe
Balbriggan Court
Central Delhi
Zip Codes
45201
45202
45203
45204
45205
45206
45207
45208
45209
45211
45212
45213
45214
45215
45216
45217
45218
45219
45220
45221
45222
45223
45224
45225
45226
45227
45229
45230
45231
45232
45233
45234
45235
45236
45237
45238
45239
45240
45241
45242
45243
45244
45245
45246
45247
45248
45249
45250
45251
45252
45253
45254
45255
45258
45262
45263
45264
45267
45268
45269
45270
45271
45273
45274
45275
45277
45280
45296
45298
45299
45999
Other Services