It's no easy task to describe the greatness that is the City of Austin, Texas, but everyone who lives here knows there's something special about this city.  There's a reason 150 people move here every day.  The combination of warm weather, a laid back lifestyle, and tad of weirdness make Austin unique, and despite rapid population growth, Austin remains a downright cool place to live.  Here are the pictures to prove it:
1. Austin is a beautiful city growing at an inspiring rate.
2. We've got our staples that have been around forever.
3. Like the Stateside Theater
4. 6th Street is unlike anything else.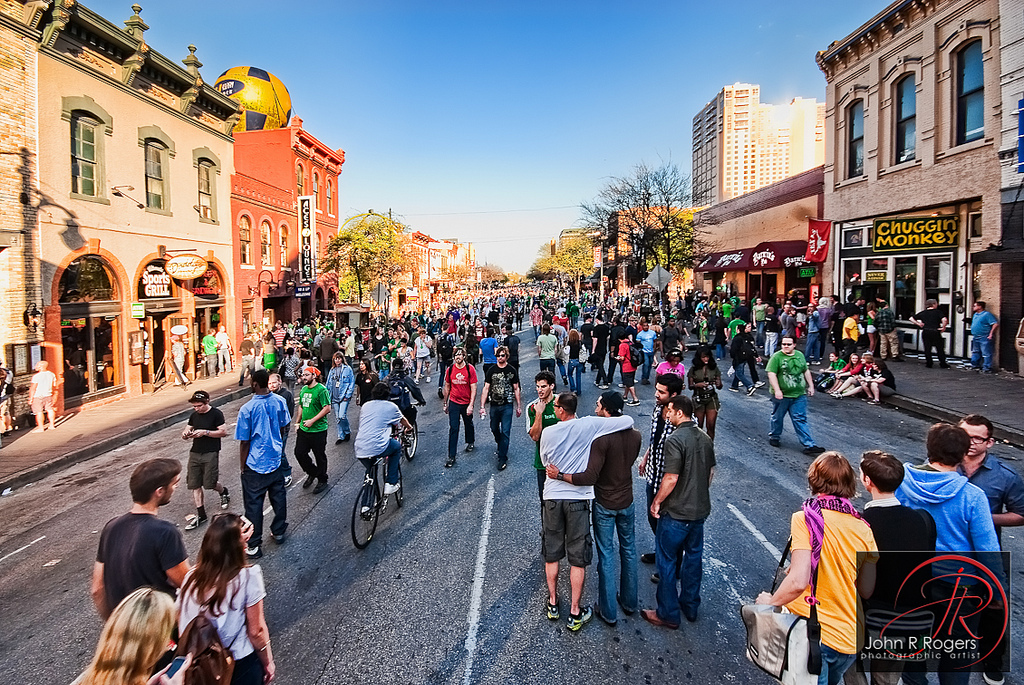 5. Austin is home to the flagship Whole Foods store.
6. Tacos are elevated to an art form here…and they're regularly eaten for breakfast.
7. And you can eat delicious queso 24/7.
8. We take our barbecue seriously.
9. And subsistence on a healthy diet of Lone Star and Topo Chico.
10. We're super dog-friendly, and our many dog parks prove it.
11. Where else can you bring your dog to the majority of bars?
12. We've got our share of weirdness
13. OK, we're really weird.
14. The graffiti is brilliant and glorified here.
15. There are hipsters, everywhere.
16. Bats.
17. The land of many festivals (ACL pictured here)
18. Top music acts swing by from time to time.
19. Local music is on point, as well, in The Live Music Capital of the World.
20. Austin has a legendary history of music, and we're proud of it.
21. The beautiful of Pennybacker Bridge.
22. Hamilton Pool is a unique wonder.
23. So is Barton Springs Pool (68ºF year-round)
24. The view from Mount Bonnell is breathtaking.
25. Everything is bigger in Texas (and that includes our Capitol building).
26. The Bob Bullock Museum
27. UT's campus is beautiful (This is the Littlefield Fountain).
28. Longhorn football is absolutely exhilarating.
29. And The Tower is iconic.
30. Just look at that skyline.
31. Welcome to Austin, TX.
LawnStarter provides reliable lawn care and landscaping in Austin, TX.
Alex Birkett
Alex Birkett is marketer and writer. Aside from mowing lawns, he loves snowboarding, eating sushi, and lifting heavy weights. He moved to Austin, TX after graduating from the University of Wisconsin.