Star Cincinnati Bengals wide receiver A.J. Green hurt his ankle on a Dayton (Ohio) Public Schools practice field in July badly enough to need surgery and likely miss six to eight games.
It raised questions about whether the turf on the field itself, reportedly peppered with rocks and pebbles, was to blame.
A teammate called the conditions "terrible," per CBS Sports. But Dayton school officials are defending the 14-year-old artificial grass field, saying it is safe and in good condition.
If a highly trained professional athlete can get hurt on the school field, how safe are the sports turf fields — both natural and artificial — your kids play on every day? And how would you know if they aren't safe?
"I think that parents need to be more informed and certainly need to be asking more questions," said Jody Gill, Grounds Coordinator at the Blue Valley School District in the Kansas City Area, a district with more than 22,000 students.
Gill says it's not wise to assume that every field is safe. Parents can increase their diligence, and take basic steps to check the safety, but it's up to the turf's managers to make sure the playing fields are safe.
3.5 Million Kids Playing Sports Get Hurt Each Year
Stanford Children's Health reports that 30 million American children and teens play organized sports. Every year, more than 3.5 million children age 14 and under suffer an injury.
More than 413,000 of those injuries came from sports played on grass, either natural or artificial.
Contact sports such as football pose a higher risk, as do sports that include a lot of contact, like field hockey and soccer. All three are  played on large grass or artificial turf fields, and the report lists unsafe playing fields or surfaces as one reason for injury.
What makes a field unsafe?
Mainly, poor upkeep.
"Fields that are professionally managed are typically very safe, but there are a lot of fields in the country that aren't managed properly," said Gill, a Certified Sports Field Manager who also serves as President of the Sports Turf Managers Association.
Some of the problems include:
Fields with improper drainage can hold water in puddles or create holes and ditches.
Fields that see too much use without aeration can become too hard.
Excessive amounts of weeds or other grass types can create a bumpy, trip-prone surface.
How Slippery Is the Turf? How Hard?
Those who study sports turf injuries break down the main two features of playing fields that mark them as safe or dangerous. They're the "coefficient of friction" and the "coefficient of restitution." Essentially, how sticky or slippery a field is, and how hard or soft it is.
A field with low friction would cause players to slip a lot. A field with high friction puts more stress on joints, especially knees, when players cut or turn.
A hard field causes more contact injuries when players fall, the article says, like concussions.
So, a hard, sticky field is a dangerous field, and it could be either real grass or artificial turf.
Gill points especially to how hard a field is. He said impact attenuation, or how well the surface can absorb shock, is "very critical," especially in preventing head injuries.
Players' heads can hit the ground with tremendous impact, even with a helmet on, he said.
Artificial Turf Helped by Shock Absorbing Layer
That's why some artificial turf fields have shock pads, and some have a layer of crumb rubber or other material to help them absorb that shock, he noted.
And people are paying attention to how hard fields relate to injury.
The Concussion Legacy Foundation says artificial fields should see as much research attention as football helmets.
"Exceptionally well-maintained artificial turf" can compare to natural grass, the foundation says. It cites a study that found natural turf handles impacts better than even third and fourth generation artificial turf systems.
So are artificial turf fields just unsafe in general?
The short answer is no.
Gill says that much like natural grass fields, artificial turf needs management.
Many public entities install synthetic turf and think they don't have to maintain it after installation.
"And that's certainly not true," he said. It takes continual management to keep a field safe.
Artificial Turf Controversy Goes Back to the '60s
The safety of the two field types is an ongoing, controversial debate, says the Hospital for Special Surgery (HSS).
Artificial turf has been the grounds for sports events as far back as the 1960s, since the advent of AstroTurf.
Praised for its low-cost upkeep and durability, doctors and trainers soon took note of higher injury rates.
Studies soon began finding more major knee injuries for football players on artificial turf, and players complained about its hard, unforgiving surface.
But those playing surfaces have come a long way in the last half-century.
Manufacturers use shock pads and fill material to simulate the dirt between blades of grass and to help absorb shock.
A study in the Orthopaedic Journal of Sports Medicine suggests that has made a huge impact.
The study compared injuries of 397 soccer players over a 12-year period as the team transitioned from natural grass to synthetic turf.
Initially, the switch led to a spike in injuries. But once the field was refurbished with extra rubber infill, the higher injury rate dropped substantially.
Players' feet were getting caught on the turf, leading to more sprains, the study says.
That added infill created a softer field that allowed players' cleats enough give.
Natural-Grass Problems Easier to Spot
"With natural grass, it's generally pretty obvious," says Gill. "You can look at a field and tell if it's maintained properly."
Natural grass fields can get hard too, thanks to soil compaction. And when the soil is compacted, the grass is likely not growing well, making the problem a bit more obvious.
Ultimately, it all goes back to management, Gill said. Whether artificial or natural, a professionally maintained playing field ought to be a safe playing field.
The studies also don't necessarily point to artificial turf as more dangerous.
One study in the British Journal of Sports Medicine examined injury rates among more than 2,000 female soccer players. It found no real difference in risk between the two surfaces.
So real grass playing fields aren't without their safety issues.
Studies have demonstrated that grass surfaces that aren't well maintained may also increase injury rates, HSS says.
Checklist for Checking a Sports Field's Fitness
If you're concerned that the fields your kids play on may be unsafe, the first thing to know is how well the field is kept, whether grass or artificial.
Take a walk out there. Check with the owner of the field. What's their maintenance plan?
Ross Kurcab, certified sports field manager from Championship Sports Turf Systems, offers this checklist for inspecting a sports field:
Look at the playing field itself. Walk out and scan it. Check for (and remove) trash, debris and any forgotten maintenance equipment.
Walk slowly around the entire field. Get a feel for it, including out-of-bounds areas, since players' momentum often carries them there.
Check for field evenness. Is it consistent in look and feel?
Look for sufficient grass coverage. You want 75% minimum grass coverage. Exceptional weeds is a sign of a lawn in poor health.
Locate irrigation heads. You shouldn't see any sprinkler heads above ground level, where they could be tripped over, or set in holes so deep, they could also be tripped over.
Find the water control valve boxes. Make sure they are not in the field of play. Drainage grates should also be well off the field.
Check for excess hardness, which can cause injuries. While pros gave machines that give precise measurements, your feet and hands can give you a general feel.
Inspect transition areas where two different surfaces meet. Stand between the two and see if there are differences in height.
Check on-field equipment such as goalposts. They should be padded.
In a guide or field managers, Cornell University also lists some key questions for professionals to stay on top of their natural turf.
Ask About 'Hardness Testing'
Gill recommends parents ask when the last time the field was tested for hardness, called a G-Max test.
He said it should be done at least once every year to gauge for softness and safety on the field. And on publicly-funded facilities, that information should be public.
Gill pointed to the Sports Turf Management Association. The association's website provides articles with photo examples of field problems. It also gives checklists to assess the safety of baseball/softball fields, and football/soccer fields.
"I would find out who is responsible for the field, who owns the field," he said.
If it looks like it's not being maintained, ask why not.
And if the field looks unsafe, Gill said, he wouldn't allow his kids to keep playing there.
Main image credit: C.Watts, Flickr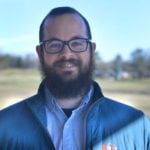 Derek Lacey
Formerly the agriculture writer for the Hendersonville Times-News, Derek Lacey's articles have appeared in U.S. News & World Report, The Charlotte Observer, News & Observer, and The State. He has won 15 awards from the North Carolina Press Association and GateHouse Media, for pieces ranging from news features and investigative reporting to photography and multimedia projects.