Orlando is packed with crowded living spaces and tourist attractions, making it a hotbed for blood-sucking bed bugs. Visit your favorite vacation destination, and you might accidentally bring one of these hitchhikers home. Bed bug infestations are distressing, which is why we'll show you how to get rid of bed bugs in Orlando – the right way.
According to Orkin and Terminix pest control, Orlando is among the worst bed bug cities. In Orkin's list of worst bed bug cities for 2021, Orlando ranked number 45. Terminix ranked Orlando as the 27th most bed bug-infested city in 2021.
So, what is the right way to control bed bugs? Act fast. If you don't take care of a bed bug problem quickly, it can become a costly and time-consuming headache. Because bed bugs are among the most challenging pests to get rid of, we recommend hiring an Orlando pest control professional to do the job for you.
In this article:
What are Bed Bugs?
Bed bugs are like miniature vampires. They suck your blood and feast at night. They're known as "bed bugs" because they usually hide in a bed's mattress, box spring, pillows, and headboard. Bed bugs have other hiding places, too, including couches, baseboards, curtains, and behind picture frames.
Bed bugs are usually found in the bedroom because that's where they have access to their host at night. While you're fast asleep in dreamland, these flat, reddish-brown, appleseed-sized pests come out for their midnight snack. But don't worry – you probably won't feel a thing, as they're kind enough to administer a numbing anesthetic.
How to Get Rid of Bed Bugs
If you suspect your Orlando home has a bed bug infestation, don't wait to call a pest control pro. Thousands of bed bugs can infest a single bedroom, and you can be bit hundreds of times a night – that's the stuff of nightmares. Even worse, your skin might develop reddish bumps from bed bug bites. 
Relying on DIY methods is not an ideal way to control bed bugs. Why? Because it takes just a single pregnant bed bug to start an infestation. When trying to control hundreds of bed bugs, you need to wipe out every last bed bug to ensure total elimination of the infestation. Only a professional has the right equipment and training to do that successfully.
Many popular bed bug treatments will kill bed bugs at every stage of life. The best treatment option for your bed bug problem will depend on the available services your pest control company offers, the severity of the infestation, and your budget.
In some cases, you may require a combination of treatments, especially if the infestation is severe or the bed bugs develop a resistance to pesticides.
Common professional bed bug removal methods (and their costs) include:
Heat Treatment
Bed bugs can't handle high temperatures. Heat treatment involves filling the space with hot air using electric heaters or ductwork. The temperature rises to over 120 degrees, sometimes as much as 145 degrees.
Is heat treatment the right choice for you? Let's take a look:
Treatment can take between 6 and 9 hours.
You'll need to remove heat-sensitive items from the treated area, such as plants, oil paintings, and electronics.
Heat treatment is non-toxic and chemical-free.
Average cost: Most homeowners spend between $1 and $3 per square foot for heat treatment. Heat treating a 200-square-foot room may cost between $200 and $600. Heat treating a 2,000-square-foot home may cost between $2,000 and $6,000.
Freeze Treatment
Professional freeze treatments involve converting liquid carbon dioxide to dry-ice "snow." This cold "snow" is pumped into the room at an extremely low temperature and quickly kills bed bugs.
Freeze treatment is useful around surfaces that may experience heat or water damage, such as hardwood or leather.
Here's what to expect with a freeze treatment:
It does not penetrate soft surfaces. In other words, it won't kill bed bugs deep inside the mattress.
Freeze treatment is non-toxic and extremely safe.
Average cost: Most homeowners can expect to spend $500 per room for freeze treatment.
Steam Treatment
Steam is a lethal dose of heat over 200 degrees that kills bed bugs on contact. Do not attempt a bed bug steam treatment with a clothing steamer or carpet cleaner– professionals have specialized, high-powered steamers.
Pros and cons of steam treatment:
Pro: Steam kills bed bugs hiding in cracks and crevices.
Pro: This is a non-toxic, chemical-free treatment.
Pro: Steam can penetrate soft materials like mattresses, carpets, and cushions.
Con: Steam has the potential to cause moisture damage.
Average cost: Most homeowners spend between $250 to $1,000 per room for bed bug steam treatment.
Fumigation
Fumigation is often necessary for a severe bed bug infestation affecting the whole house. Bed bug exterminators seal your home and fill it with fumigation gas that kills the pest.
Here are the main things to know about fumigation:
You'll need to leave your home for a few days to avoid chemical poisoning and volatile organic compounds.
It kills bed bugs hiding in cracks and crevices.
Fumigation also kills other pests hiding in the house, such as termites.
Average cost: Expect to pay between $4 and $8 per square foot. Fumigating a 2,000-square-foot home costs on average between $8,000 and $16,000.
Pesticides
This treatment method involves applying chemicals that kill bed bugs. Pesticides are not a reliable bed bug treatment on their own and are usually combined with another control method. Bed bugs can also develop a resistance to pesticides.
According to the EPA, pyrethrins and pyrethroids are the most commonly used pesticides for bed bug control.
Average cost: An insecticide application against bed bugs averages between $183 and $500 per room.
How to Prevent Bed Bugs
While it's a good idea to seek professional pest control services to exterminate bed bugs, many bed bug treatments will not prevent future risk of infestation. Luckily, there are 11 ways to prevent bed bugs from entering your Florida home and infesting the beds.
Here are just a few:

Inspect your lodging area.
Keep clothes off your bed.
Avoid bringing home furniture.
Learn how to check for bed bugs.
FAQ About Controlling Bed Bugs
1. What are the signs of bed bugs?
Are you confident the pest you're dealing with is a bed bug? Some pests look like bed bugs, but knowing the signs of a bed bug infestation can help prevent misidentification. 

Signs of a bed bug infestation include: 

• Small bloodstains on your mattress or bed sheets

• Brown or black spots on your bedding that look like ink from a marker (these are bed bug droppings)

• Shed skins in the shape of bed bugs

• Tiny white bed bug eggs that adhere to surfaces

• Reddish welts appear on skin that's exposed at night

• You find live bed bugs – even spotting one bed bug can signal an infestation.

2. Why are apartment buildings more likely to have bed bugs?
Bed bugs flock to where the people are. Because more people live in an apartment building than in a single-family home, there's a greater chance of someone bringing in a stray bed bug. 

Bed bugs also have a knack for spreading room to room. If the neighbor who shares a wall with you has bed bugs, there's a chance a bed bug might find its way over to your apartment. 

Pro Tip: According to Florida Statute 83.51, apartment landlords are required to exterminate bed bugs in the building. So if you live in an Orlando apartment and are dealing with bed bugs, your landlord is responsible for arranging bed bug removal.
3. Do bed bugs carry diseases?
Unlike other pests, such as cockroaches and mosquitoes, bed bugs are not known to spread diseases. 

When to Call an Orlando Pest Control Pro
Good night, sleep tight and don't let the bed bugs bite. If these critters are infesting your home, call an Orlando bed bug professional right away. Bed bugs can spread from room to room and infest an entire home when left unchecked, leading to expensive treatments. The faster you act, the more money you're likely to save (you'll rest easier, too).
Main Photo Credit: Gilles San Martin / Flickr / CC BY-SA 2.0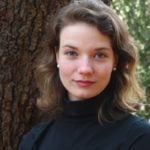 Jane Purnell
Jane Purnell is a freelance writer and actor in New York City. She earned her B.A. from the University of Virginia and enjoys a warm cup of French press coffee.