Sliding windows bring more light into your home and are the best option for walls near walkways, patios, or decks. The cost to install a new sliding window ranges from $415 to $1,270, with an average of $810, including materials and labor. Pricing varies greatly with window size, frame material, glazing type, and additional features.
You can pay as low as $345 for an installed single-pane vinyl sliding window or up to $2,150 for a double-pane wooden model. Labor fees also make a difference. Labor costs for mounting new construction windows range from $130 to $580 per unit, while labor costs for replacement windows range from $110 to $290.
Sliding windows have one or two mobile sashes that slide horizontally, left or right. They are also called slider windows, gliders, or horizontal rollers, and they can help you save space since they operate without extending outside the wall. Various models are available from online stores and local shops, and you can also ask for a free quote on most manufacturers' websites.
How do you choose the best offer for your project? This cost guide covers all the cost factors you need to consider.
Read more about:
Average Sliding Window Installation Costs in 2023
| | |
| --- | --- |
| National Average Cost | $810 |
| Typical Price Range | $415 – $1,270 |
| Extreme Low-End Cost | $345 |
| Extreme High-End Cost | $2,150 |
Homeowners typically pay between $415 to $1,270 to install a sliding window. The national average is $810, but prices vary widely with size, materials, additional features, and installation costs. For example, you can add a small aluminum slider window for about $345 or a wide premium fiberglass model for up to $2,150.
If you're planning a low-cost installation:
Choose vinyl or aluminum frames.
Consider single-glazed windows if insulation is not an issue.
Keep in mind Pella, Milgard, and Jelt-Wen have more low-cost models on offer.
On the other hand, retrofitting a home with sliding windows can become expensive with:
Premium wood or fiberglass framing
Triple-pane models with krypton filling
An extra-wide installation
Custom-designed windows
Since you might need to choose between a simple retrofit model and a new construction window, let's see how the difference in cost can affect your budget.
New Construction vs. Replacement Sliding Windows
It costs about $415 to $1,270 to install a sliding window for new construction, but only around $180 to $870 to put in a replacement window. In stores, the two types of products have similar prices, with brands such as Jeld-Wen and Tafco offering models with removable fins that can be used in both situations.
Installing new construction models takes more time and is more expensive, costing about $130 to $580 per window in labor costs. They have nailing fins and flanges and are built for installation in a clear opening without trim or siding in place. New-construction windows are the best choice for:
A new installation on a recently built house.
Remodeling projects, when you need to change the carpentry style or replace deteriorated windows. In this case, the old frame must be removed and the insulation replaced.
Replacement sliding windows have smooth sides, with no nailing fins, and fit into the existing frame, replacing an old window. Also called "pop-and-drop" by contractors, they are easier to install, so labor costs are lower, ranging from $110 to $290 per window.
Window size can make a big difference in the total cost, for both replacement and new construction windows. See below how the prices vary for standard sizes.
Sliding Window Cost Estimator by Size
Smaller windows cost less than wider models. For example, a 24×24″ window ranges from $110 to $370, while a 60×60″ option costs $395 to $1,040.
You can see in the table below the average costs for the most common sliding window sizes. We used pricing from online shops such as Lowe's and Home Depot to compute these estimates. They don't include the cost of professional installation.
| | |
| --- | --- |
| Window Size | Average Cost (Window Only) |
| 24 x 24 in. | $110 to $370 |
| 24 x 36 in. | $165 to $455 |
| 36 x 36 in. | $175 to $645 |
| 36 x 48 in. | $280 to $695 |
| 48 x 48 in. | $280 to $935 |
| 60 x 48 in. | $325 to $950 |
| 60 x 60 in. | $395 to $1,040 |
Note: We included prices for various brands and types of sliding windows. The cost will vary depending on your chosen manufacturer and the product's characteristics (frame material, number of panes, etc).
Sliding Window Cost per Square Foot
Based on the price ranges included above, the average cost per square foot for a sliding window ranges from $20 to $60. Expect to pay less for single-pane glazing or vinyl framing. Wood models and double-panes are more expensive.
Note: For most types of windows, as for sliding models, you'll find two types of measurements:
24"x 24", 24"x36" or 36"x48", indicating the standard size of the window opening.
23.5"x23.5", 23.5"x35.5", or 35.5"x47.5", indicating the size of the window that fits in the opening.
Other Factors That Affect Cost
While size is essential in defining your budget, there are other factors that impact the cost of installing a slider window, such as:
Number of Window Panes
Glass windows with more panes ensure better insulation. They are also more expensive. With horizontal sliding windows, you can choose from three main options: single-pane, double-pane, and triple-pane windows. See below the average cost for each option.
A single-pane sliding window costs $125 to $265, depending on frame and size. It has only one pane of glass inserted in the sash, which makes it a poor insulator. Consider it for the basement, garage, or other spaces that don't need a constant temperature.
Double-pane sliding windows are the most popular, with a price ranging from $225 to $495. Their sash includes two panes of glass, forming an air pocket that reduces heat transfer.
Triple-pane windows cost $575 to $1,270 and ensure up to 20% better energy efficiency than double-pane models. The glass has three panes with two air pockets, often filled with insulator gas such as argon or krypton.
Thermal Insulation Features
Each sliding window manufacturer offers extra features to improve insulation. The most common are Low-E coating and fillings with argon and krypton. Here's what to expect as far as costs go for each option.
| | |
| --- | --- |
| Low-Emission Coating | $355 to $680 |
| Argon-Filled | $370 to $810 |
| Krypton-Filled | $520 to $1,130 |
Low-E Coating
The typical price range for slider windows with Low-E (Low-Emissivity) glass is $355 to $680. This type of glazing has a thin coating of metallic oxide that:
Allows the visible light in.
Deflects infrared and UV.
This means it keeps the heat out in the summer and in during the winter. According to the U.S. Department of Energy, Low-E glass can save you 30% to 50% on your energy bill. Low-E glass also protects the inside of your home from UV radiation.
Argon Gas-Filled
Most double-pane sliding windows filled with argon gas cost $370 to $810 per unit. Argon is denser than air, so the heat travels slower between the glass panes. It's non-toxic and improves insulation without affecting the window's appearance.
Krypton Gas-Filled
Sliding windows that use krypton cost about $520 to $1,130 per unit. While argon is two times denser than air, krypton is six times denser than argon. It's the best insulator gas for windows, but it's also up to 40% more expensive than argon.
Single, Double, and Triple Sliding Windows
When it comes to opening a sliding window, you have three options to consider with different costs:
Single sliding windows allow you to open only one pane and cost $150 to $560 per unit, without installation. They are the most common options and are easy to find in stores.
With double sliding windows, both glass panes can be moved to the other side, so you can choose between a left or right opening. There are fewer double-pane models available, and the price is also higher at $410 to $830 a unit.
Triple-sliding windows have one fixed pane in the middle and two mobile panes on the sides. Wider than double and single-sliding windows, they require a lot of space and are available for $475 to $1,560 per unit.
Frame Material
Vinyl, aluminum-clad, and fiberglass are the most popular frame options for replacement and new construction sliding windows. But you can also choose aluminum, composite, or wooden frames. Here's how much each option costs.
Aluminum Sliding Windows
At $200 to $700 per unit, aluminum sliding windows are an affordable and durable option often chosen for modern designs. With less efficient insulation properties than other models, aluminum frames are better suited for:
Warm climates
Uninsulated spaces such as basements, garages, or sheds
Pros
Cons
✓ Thinner frames that allow more glass surface
✓ Can support larger glazing
✓ Affordable price
✓ Easy to find
✓ Low-maintenance
✓ Can be repainted
✗ Poor insulation
✗ Prone to corrosion and condensation
Pro tip: Look for aluminum frames with a thermal break. They have a rubber or plastic insert between the interior and exterior frame to reduce heat transfer.
Vinyl Sliding Windows
With an affordable price, ranging from $150 to $900 per unit, vinyl sliding windows are a good option for every room in your home. The frames are made of hard plastic mixed with pigments and additives and have air chambers that lower heat transfer, improving insulation.
Pros
Cons
✓ Energy-efficient
✓ Maintenance-free
✓ Affordable price
✓ Moisture and fade resistant
✓ Various colors and patterns
✓ Popular, easy to find
✗ Thicker, bulkier frames, taking up part of the glass space
✗ You can't repaint
Wood Sliding Windows
Classic wood sliding windows cost $430 to $1,500 per unit. They give your home a natural, welcoming feel and keep it warm in the winter and cold in the summer. Consider wood for traditional designs and historic homes.
Pros
Cons
✓ Energy-efficient
✓ You can change their look with stain or paint
✓ Classic, everlasting style
✓ Excellent sound barrier
✓ Lifespan of 40+ years with proper maintenance
✗ Expensive
✗ Harder to find
✗ High-maintenance
✗ Vulnerable to insects, rot, and fungi
✗ Heavy
✗ Thick, bulky frames
Composite Sliding Windows
Sliding windows with composite frames cost $300 to $1,350 per unit and are a good choice for homes exposed to rain and cold. Composite frames mix wood products (e.g., laminated strand lumber, particleboard, etc.) with polymer plastics. Most have aluminum or vinyl cladding and provide similar thermal properties to wood frames, with better resistance to moisture and decay.
Pros
Cons
✓ Good insulation
✓ Low-maintenance
✓ High moisture and decay resistance
✓ Available in a variety of colors
✓ Eco-friendly manufacturing
✗ More expensive than aluminum and vinyl
✗ Harder to find in stores
Fiberglass Sliding Windows
Fiberglass sliding windows range from $500 to $1,400 per unit. Their frames are a mix of fiberglass, pigments, and resin and fit well in modern designs, though the color options are limited.
Pros
Cons
✓ Superior strength and weather resistance
✓ Thin frames
✓ Support large glazing
✓ Good insulation
✓ Long lifespan of 40 – 50 years or more
✓ Maintenance-free
✗ Harder to find in stores
✗ Expensive
✗ Limited color range
Aluminum-Clad Sliding Windows
For $600 to $1,600 per window, you can enjoy the natural warmth of wood framing without the high maintenance. Aluminum-clad windows are built mainly for these benefits, combining an interior frame made of wood with an exterior covered in aluminum.
Pros
Cons
✓ Increased protection from insects, fungi, and weather
✓ Low-maintenance
✓ The wood interior can be stained and painted
✗ Thick frames
✗ In low-quality models, water can infiltrate, exposing the wood to rot
✗ Harder to find, typically available by order
✗ Expensive
Sliding Window Cost by Brand
Pella's average price for sliding windows ranges from $395 to $780, while Jeld-Wen models easily go over $1,000. So deciding which brand you want to buy will also impact your budget. Here are the average prices for the most popular sliding window brands.
| | |
| --- | --- |
| Sliding Window Brand | Average Cost (Window Only) |
| Pella | $395 to $780 |
| Jeld-Wen | $265 to $1,285 |
| Milgard | $340 to $1,105 |
| Simonton | $440 to $815 |
| Andersen | $470 to $1,050 |
Grids
Sliding windows with grids (also called grilles) have the glass surface separated in smaller segments by wood, vinyl, or metal inserts. Since the inserts hinder the view, they are not so popular, but some house designs might require them. They cost 5% to 25% more than standard windows depending on how the inserts are made:
Between glass panes (easier to clean)
Above the glass
Separating the glass in individual panels (easier to repair)
Labor Costs
It costs $110 to $580 to put in a sliding window. You'll pay more if it's a new construction or a full-frame replacement, in which the contractor needs to add insulation and mount the window frame. This costs about $130 to $580 or $70 per hour.
On the other hand, it's more affordable to install a replacement window into an existing frame. In this case, labor costs $110 to $290 or $50 per hour.
Most contractors give discounts by number, so you'll pay less per window if you install or replace more units.
Casement Window vs. Sliding Window Cost
Casement windows are attached to the frame with hinges and open outward, similar to a classic door. They cost, on average, $155 to $970 per unit, while a sliding window replacement ranges from $180 to $870. Here are some other differences to consider.
Casement Windows
Sliding Windows
Pros
✓ Best option for tall and narrow openings
✓ Open completely, ensuring good ventilation
✓ Provide better insulation in high-wind areas
Cons
✗ Hinder traffic along the wall (walkways, decks, etc.)
✗ Can damage trees and tall plants near the house
✗ Have more mechanical elements that can deteriorate over time
Pros
✓ Better for horizontal openings
✓ Suitable for walls near walkways or decks
✓ Don't damage trees planted near the house
✓ Fewer mechanical elements
Cons
✗ Less energy-efficient
✗ Worse airflow
✗ Less suitable for high-wind regions
Double-Hung Window vs. Sliding Window Cost
Double-hung windows cost $250 to $975 per unit, while a sliding window is $180 to $870 to replace. Both open by moving panes along frame tracks, but while sliding models open horizontally, double-hung panes move vertically.
Double-Hung Windows
Sliding Windows
Pros
✓ Tilt-in sashes allow for easy cleaning
✓ More suitable for narrow, tall openings
✓ Better ventilation
✓ Can accommodate an air conditioning unit
✓ Safer for families with small children
Cons
✗ Can be hard to open and close
✗ More moving parts in need of maintenance
✗ More expensive
Pros
✓ Unobstructed view
✓ Better for wide, horizontal windows
✓ Open and close smoothly
✓ More affordable
✓ Less moving parts to repair and lubricate
Cons
✗ Harder to clean on the outside
Related Services
If your home improvement project includes installing sliding windows, there are a few related services to consider, such as:
Permits
Creating a new opening for a window or a door almost always requires a building permit. Permits typically cost $50 to $220.
Sliding Door Installation
If you love the wide glass opening a sliding window brings to your house, you'll also enjoy a sliding door with a direct view of your patio, deck, or beautiful garden. Sliding glass doors cost $1,350 to $3,450 to install, depending on size, frame type, and additional features.
Window Cleaning Services
Second-floor sliding windows require climbing on a ladder for proper cleaning. Consider professional cleaning services to avoid the effort and the risk of falling. It costs $150 to $320 to have windows cleaned for the entire house.
Window Trim Replacement
Sometimes replacing an old sliding window also requires changing the trim (the decorative framing covering the space between the jamb or window frame and the wall). Installing new window trim costs $5.50 to $28 per linear foot, depending on the material.
Window Screens
Installing window screens costs $125 to $455 per unit. They keep mosquitos, flies, and other insects at bay while letting the fresh air in.
Pro Cost vs. DIY Cost
Replacing a sliding window is something you could take on DIY for a cost of $100 to $533, if you're handy with tools and have some experience with windows. See our guide on how to install a window DIY for more information. But keep in mind that flawed installation can:
Compromise insulation and increase energy bills
Reduce the window's lifespan
Make operating the window difficult
Allow for water infiltration
You also risk cracking the glass with big and heavy windows that are hard to move and hold in place. So, before you start, ensure you are familiar with each step of the installation, have someone there to help you, and prepare all the necessary tools and materials.
| | |
| --- | --- |
| DIY Safety equipment | $48 |
| DIY Tools | $385 |
| DIY Installation Materials | $100 |
| Total DIY Cost | $533 |
Start with some safety equipment. It costs about $48 to buy, as shown in the table below.
| | |
| --- | --- |
| Safety Equipment | Average Cost |
| Work gloves | $18 |
| Safety glasses | $14 |
| Hearing protection | $16 |
| Total Cost for Safety Equipment | $48 |
Removing the old window and installing the new one requires some tools costing up to $385, but you might already own some of them. Here's a list with the average price for each tool you need.
| | |
| --- | --- |
| DIY Tools | Average Cost |
| Caulk gun | $6 |
| Cordless drill | $120 |
| Hammer | $18 |
| Putty knife | $10 |
| Utility knife | $12 |
| Tape measure | $18 |
| Pry bar | $15 |
| Level | $35 |
| Paintbrush | $10 |
| Oscillating tool | $140 |
| Total Cost of DIY Tools | $385 |
You'll also require some materials to place the window correctly into the frame and fix and seal it tight. They cost about $100. We included them in the table below with the average price for each.
| | |
| --- | --- |
| DIY Materials | Average Cost |
| Caulk | $3 |
| Nails | $12 |
| Finishing Nails | $6 |
| Trim paint | $55 |
| Expanding foam | $10 |
| Shims | $2 |
| Wood filler | $15 |
| Total Cost of DIY Materials | $100 |
The total cost to install DIY replacement sliding windows starts at $100, if you only need to buy the materials. Remember, that's the cost on top of purchasing the window itself. The tool and material cost goes up to $533 if you need to buy all the tools and equipment necessary for the job.
Getting a sliding window professionally replaced is about $110 to $290 in labor costs. With these options, it's worth getting a free quote from a local contractor before deciding on the DIY alternative.
Cost of Sliding Windows by Location
Living in a cold state such as North Dakota, Minnesota, or Wyoming requires installing windows with superior insulation, typically driving the project cost up. On the other hand, homeowners in Arizona, Nevada, California, or other warm states can manage with aluminum or vinyl if they don't want to invest too much.
Coastal states exposed to salt spray and rain must avoid aluminum and aluminum-clad frames, since the material is vulnerable to moisture and salt.
The location also impacts the cost of sliding windows through the average price of labor, transportation, and materials. Contact a local window installation pro to find out how much sliding windows cost in your area.
FAQ
Are sliding windows cheaper than single hung?
Single-hung windows are the most affordable option to install, costing $245 to $635 per window. By comparison, sliding windows are priced at $180 to $870, about 30% more expensive.
What is the standard size of a sliding window?
Sliding windows are commonly manufactured in sizes of:
• 36-inch
• 48-inch
• 60-inch
• 72-inch
Can you change the direction of a sliding window?
Typically no, but you can buy a both-operable sliding window. This type allows both panes to slide. You can open the right pane by sliding it toward the left or the left pane by sliding it toward the right side, as you need.
How long does it take to install sliding windows?
Installing sliding windows takes 2 to 8 hours, depending on the window's size, frame type, and the number of workers.
Final Thoughts
It costs $415 to $1,270 to install a wide sliding window in your home and bring more light in. The price varies depending on how big the window is, what frame and glazing you choose, and additional features. While you can install a retrofit sliding window DIY, a professional installation ensures better insulation and more comfort. Find a local contractor, get an accurate cost estimate on your project, and have your dream window installed today!
Note: LawnStarter may get a referral fee for matching you with contractors in your area.
Main Photo by: Pxhere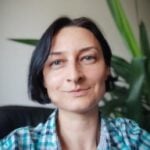 Sinziana Spiridon
Sinziana Spiridon is a content writer with a background in education and medicine, passionate about sustainable gardening, renewable energy, and healthy cooking. She spends her free time swimming, reading, taking care of her garden, and testing new recipes.