A pool enclosure around your pool keeps out those pesky bugs, chilly winds, intruders, and UV rays (but that doesn't mean skip the sunscreen). On average, a pool enclosure costs $12,057, with a typical price range between $6,333 and $19,666 (or $9 to $122 per square foot).
High-end pool enclosure projects average around $61,033. Low-end swimming pool enclosures cost around $2,233.
This pricing guide primarily covers the cost of enclosures surrounding in-ground pools, covering both the pool and the patio or deck area. Above-ground pool enclosures are often smaller than in-ground pool enclosures, with prices starting at around $635.
Your pool enclosure's cost will vary depending on many factors, such as the enclosure's size, material, and roof shape. Want to landscape around your new enclosure or add a twisting slide? We've included those extra costs in our pool enclosure pricing guide, too.
On This Page
How Much Does a Pool Enclosure Cost?
National Average: $12,057
Typical Range: $6,333 to $19,666
Low-End: $2,233
High-End: $61,033
The average cost to install an in-ground pool enclosure is $12,057. Total costs vary significantly depending on the enclosure's design and materials. Many homeowners spend between $6,333 and $19,666 (or $9 to $122 per square foot) to install their new pool enclosure.
The average large-scale swimming pool enclosure cost is $61,033. But remember, that's only the average. If you're working with high-quality materials, hiring installers, and opting for a retractable design, your pool enclosure project can easily exceed $61,033.
On the other hand, homeowners on a tight budget can expect to spend an average of $2,233 on a small-scale pool enclosure project.
Pro Tip: If you're interested in having a pool enclosure only to keep out the debris, you could just purchase a swimming pool cover instead. Swimming pool covers are more affordable than pool enclosures, costing between $392 to $2,400. High-end automatic pool cover prices range from $4,600 to $13,666.
Cost Estimator by Size
It's a simple rule of thumb: The larger your pool enclosure, the more you can expect to pay. On average, pool enclosures cost $9 to $122 per square foot.
Remember: Height affects cost, too. The taller your enclosure, the higher your bill. Large enclosures can reach heights as tall as a house, allowing plenty of space for patio furniture, walking, and the whole family.
Low enclosures can also run up the bill but in a different way. Tiny pool enclosures typically don't allow much room for walking, cannonballs, or furniture.
That's why many low pool enclosures are retractable so that you can easily create more space when needed. However, a retractable pool enclosure can get quite expensive (but more on that later).
| | |
| --- | --- |
| POOL ENCLOSURE SIZE | TYPICAL RANGE |
| 10×30 (300 sq. ft) | $2,700 to $36,600 |
| 15×30 (450 sq. ft) | $4,050 to $54,900 |
| 20×30 (600 sq. ft) | $5,400 to $73,200 |
| 30×30 (900 sq. ft) | $8,100 to $109,800 |
| 30×40 (1,200 sq. ft) | $10,800 to $146,400 |
| 30×45 (1,350 sq. ft) | $12,150 to $164,700 |
| 30×50 (1,500 sq. ft) | $13,500 to $183,000 |
Other Factors That Affect Cost
Size isn't the only factor affecting total cost. Your pool enclosure's materials, roof shape, doors, and lighting will all influence your budget. Switching your enclosure from screen mesh to glass panels could cost you tens of thousands of dollars.
Let's take a closer look at the different pool enclosure components that will raise or lower your bill:
Material: Screen mesh, polycarbonate, and glass are the most common enclosure materials.
Roof Shape: Domed, gable roof, hip roof –– your enclosure can feature one of many roof types, all with varying prices.
Retractable Pool Enclosures: Retractable enclosures let in the breeze, but they'll take the Benjamin Franklins out of your wallet.
Above-Ground Pool Enclosures: An enclosure can make an excellent addition to your above-ground pool, even if you're on a budget.
Pool Enclosure Doors: The more doors you have around your enclosure, the more you likely will pay.
Lighting: Lighting is an attractive feature to add around your pool enclosure, but it's going to cost you extra.
Extended HVAC System: Lengthen the swimming season by extending the HVAC system to your pool enclosure.
Material
The three most common pool enclosures are screen mesh, polycarbonate, and glass. Each material has pros and cons. Screen mesh is typically the most affordable, but it might not meet your needs the way a glass or polycarbonate enclosure can.
Once you know what you're looking for in a pool enclosure, you'll be able to determine which material type is the most cost-effective for your project. All pool enclosure types are effective at minimizing bugs, debris, pool vandalism, and UV rays.
| | | |
| --- | --- | --- |
| MATERIAL | COST PER SQUARE FOOT | 700 SQUARE FEET |
| Screen Mesh | $6 to $20 | $4,200 to $14,000 |
| Polycarbonate | $18 to $123 | $12,600 to $86,100 |
| Glass | $30 to $68 | $21,000 to $47,600 |
Screen Mesh
Screen mesh is the most affordable enclosure option, and it offers many benefits, too. The average pool screen enclosure cost is $6 to $20 per square foot. Homeowners can expect to spend between $4,200 to $14,000 for a 700-square-foot screened enclosure around their pool.
A significant advantage to a screened cage is that it allows wind to flow through the enclosure. Despite the enclosure surrounding the pool, a screened design makes you feel like you're still outside. You won't get this same effect with glass or polycarbonate pool cages.
Pros:
✓ Reduces insects, debris, vandalism, and UV rays
✓ Most affordable pool enclosure material
✓ Homeowners can add Florida Glass (a vinyl-coated fiberglass screen) around the enclosure's bottom edge to keep out critters and grass clippings.
✓ Homeowners can section off specific areas with Florida Glass to create a privacy screen.
✓ Allows wind to pass through the enclosure
Cons:
✗ The screen will eventually deteriorate and need replacement.
✗ It does not prolong the swimming season.
Polycarbonate
Polycarbonate is a popular alternative to glass. Compared to glass, polycarbonate is around 250 times more resistant to impact, a better insulator, and more flexible.
And unlike screen enclosures, polycarbonate keeps out the wind and withstands heavy snow loads. A polycarbonate pool enclosure keeps out the cold air and keeps in the warm so you can swim all year long.
On average, a polycarbonate pool cage costs $18 to $123 per square foot, which comes to $12,600 to $86,100 for a 700-square-foot enclosure.
Pros:
✓ Reduces insects, debris, vandalism, and UV rays
✓ 250 times more resistant to impact than glass
✓ Flexible
✓ Excellent insulator
✓ Withstands heavy winds and snow
✓ Lengthens the swimming season
✓ Commonly used for retractable enclosures
Cons:
✗ Although no airflow means an extended swimming season, it does minimize the feeling of swimming in an outdoor pool.
✗ Pool owners usually need to install a dehumidifier to prevent mold and mildew.
✗ Can get expensive
Glass
Glass pool enclosures typically cost $30 to $68 per square foot (or $21,000 to $47,600 for a 700-square-foot enclosure). Glass lets you use your pool all year long, and it helps keep out UV rays, debris, and critters.
While a pool enclosure's tempered glass is strong, it's difficult to remove the image of shattering glass from your mind. That's why many pool homeowners choose polycarbonate instead. Glass isn't as flexible as polycarbonate either, which means some pool cage designs are limited.
Pros
✓ Reduces insects, debris, vandalism, and UV rays
✓ Good insulator
✓ Withstands heavy winds and snow
✓ Lengthens the swimming season
Cons
✗ Similar to polycarbonate, the lack of airflow minimizes the feeling of being outdoors
✗ Not as strong as polycarbonate
✗ Not as good an insulator as polycarbonate
✗ Pool owners usually need to install a dehumidifier to prevent mold and mildew.
Roof Design
Pool enclosure roofs exist in many different designs. From simple flat roofs to eye-catching mansard roofs, your enclosure design can go in many directions.
But keep in mind that the roof design of your pool enclosure can raise your project cost. Some roof shapes may require an increase in your pool enclosure's square footage, causing your bill to increase. The roof's structure also can increase the labor and materials needed for the project.
Retractable Enclosures
Love how polycarbonate pool enclosures lengthen your swimming season but still want the airflow that comes with a screen enclosure? Then you might want to consider a retractable pool enclosure.
On average, homeowners spend $35,000 to $163,000 on retractable pool enclosures.
Automatic retractable pool enclosures are on the expensive end, as you needn't lift a finger to get them open (except to push the "open" button).
Manual retractable pool enclosures can save you some cash, but you'll need to retract the enclosure without the help of electricity. Most retractable enclosures are polycarbonate.
There are two main ways an enclosure can retract:
The roof retracts while the walls stay intact.
The pool enclosure has a telescopic design, which means the enclosure retracts within itself, with small sections sliding into larger sections.
Above-Ground Pool Enclosures
Above-ground pools are a great pool choice if you are on a budget, so it would only make sense for their enclosures to be budget-friendly, too. Homeowners can expect to see prices for above-ground pool enclosures ranging from $635 to $1,350. Above-ground pool enclosures are typically dome-shaped and attached to the pool's rim.
Enclosure Doors
You'll need a door to your pool enclosure if you want to access your pool. Even if the pool enclosure is attached to a home door, it's still helpful to have one leading outdoors.
Screen pool enclosure doors cost between $75 to $425. Storm doors, which are usually polycarbonate, cost $185 to $1,000 on average.
Lighting
How often do you use your pool when the sun goes down? Increase your pool's safety and appeal at night by installing lights within the enclosure.
Installing lights and running electricity to a pool enclosure usually adds $800 to $2,250 to the total project cost.
Extended HVAC System
Want to feel comfortable swimming in your pool all year long? Warm up your winter swims by extending your indoor HVAC system to a glass or polycarbonate pool enclosure. Expanding an HVAC system costs roughly $1,000, though it can cost more depending on the project.
Bring even more year-long comfort to your swims with a pool heater. On average, installing a pool heater costs $1,833 to $6,483.
Extra Services
Your new pool enclosure will soon be the most popular "room" in the house –– beautiful sunlight with minimal UV rays, no buzzing bugs, and no debris falling into the water.
What other ways can you bring more entertainment to your poolscape? An outdoor kitchen will be great for pool parties, and a fire pit will be a cozy spot for the family to relax in the evenings.
Below are various poolscaping, hardscaping, and landscaping ideas that will spruce up your backyard, as well as what you can expect to budget for them.
Landscaping
Spice up your pool enclosure's look with beautiful flower beds, trees, and walkways. Turn it into a tropical paradise or even a desert xeriscape. On average, landscaping costs between $4,000 and $20,317, with prices varying from project to project.
Outdoor Kitchen
Install an outdoor kitchen near the pool, so you never have to miss out on the fun again. While the party guests enjoy the pool, you won't be stuck indoors watching the oven. Installing an outdoor kitchen costs most homeowners around $5,057 to $17,276.
Fire Pit
After a long afternoon in the pool, gather the family around the fire pit for s'mores and stories. Fire pits typically cost $500 to $3,433 to install.
Pergola
If you love entertaining by the pool, you might like adding a pergola to the pool deck or somewhere else in the landscape. Adorn the pergola with flowering vines, hang privacy curtains, and set up your favorite furniture for a quiet place to socialize.
Building a pergola usually costs between $2,216 and $8,959.
Water Features
Turn your pool into a tropical island with a rock waterfall or splashing fountain. Expect the cost of pool water features to start around $1,500, with prices reaching as high as $21,666 for elaborate custom designs.
Diving Board and Pool Slide
All you need is a diving board and pool slide to throw the best family get-togethers. Pool slide installation costs $883 to $16,000, and diving board installation costs $366 to $5,000.
DIY vs. Hiring a Professional
Installing a pool enclosure isn't an ideal DIY project. Pool enclosures are complex structures that often require the hands of a professional. In some cases, installing a pool enclosure may be unsafe, as these structures can be high off the ground.
Keep in mind that pool enclosures are a hefty investment –– one mistake could ruin the design's integrity and cause you to lose money.
Erecting a pool enclosure also often requires a building permit. A professional pool enclosure installer likely can shepherd your permit through the process as part of his or her fee.
Pool enclosure kits do exist for small enclosure projects, but kits are rare. Kits offer only a general design, whereas a regular pool enclosure is customized to fit your specific pool area's shape and size.
If you buy a kit, we still recommend hiring a pro to erect your pool enclosure. Here's why: Your pool enclosure won't have a warranty if you try to install it yourself, and you risk making costly mistakes.
Cost of Pool Enclosures Across the U.S.
All pool enclosure prices listed in this cost guide are national averages. Prices will vary on a local scale depending on your region's supply and demand for pool enclosures. Pool enclosure builders are likely to adjust their labor rates based on the region's market.
FAQ About Pool Enclosures
1. What is the difference between a freestanding pool enclosure and an attached pool enclosure?

Freestanding enclosures stand alone, unattached to any neighboring structure. Attached enclosures are built into an adjacent structure, such as a home, which acts as the missing wall. 
2. What are portable pool enclosures?

Most in-ground swimming pools feature permanent pool enclosures, while most above-ground pools have portable options. However, it's possible to have a portable enclosure over an in-ground pool and a permanent fixture around an above-ground pool. 

Portable enclosures are often lightweight and easy to remove. On the other hand, portable enclosures are less durable than permanent structures and have fewer design options.
3. How do I maintain my pool enclosure?

Keep your pool enclosure well maintained to ensure it lasts a long time and remains an enjoyable space. How to do this? Incorporate the following tips into your maintenance routine: 

— Hire a pro to clean the pool enclosure every six months (or do the job yourself). 
— Pressure wash any rough stains. Make sure to use the correct PSI for the area you are cleaning. 
— If a storm or heavy winds are in the forecast, remove any objects from the landscape that might fly and hit your enclosure. 
— Replace torn screens or broken panels.
— Regularly check your pool enclosure for damages and have them repaired promptly.
— Install a dehumidifier to reduce moisture buildup in glass and polycarbonate pool cages. 
4. How long do pool enclosures last?

Pool enclosures typically last five to 25 years, depending on the enclosure's quality and how well it's maintained. 
Conclusion
Pool enclosures cost more, but they mean more family-time by the pool. The kids won't have to worry about those wasps, you won't have to scoop up leaves, and no one will be complaining about sunburn. (However, it would be best if you still slapped on some sunscreen, as pool enclosures can't block 100% of UV rays).
Pool enclosure projects often require the skills of a professional. Want to decorate your enclosure with sabal palms and cacti? Hire a local landscaping professional near you to transform your pool into the vacation of your dreams.

Building a pool enclosure costs most homeowners $12,057, with a typical range between $6,333 and $19,666 (or $9 to $122 per square foot). Low-end enclosure projects average around $2,233, while high-end projects cost $61,033 on average.
Main Photo Credit: Hans / www.needpix.com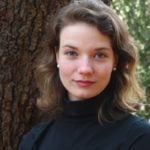 Jane Purnell
Jane Purnell is a freelance writer and actor in New York City. She earned her B.A. from the University of Virginia and enjoys a warm cup of French press coffee.