Homeowners typically spend between $969 and $1,901 (or between $5.75 and $12.25 per linear foot) to install gutter guards, also known as leaf guards.
The average cost for gutter guard installation is $1,305. Low-end leaf guard installation projects average around $244, while high-end installation projects with quality materials cost an average of $4,033.
Leaf guards are covers that help prevent branches, leaves, and even animal nests from clogging up your rain gutters. While gutter guards aren't entirely maintenance-free, they do reduce the need for routine gutter cleanings. Over time, an effective gutter guard system will pay for itself.
Total spending will depend on many factors, including the type of gutter guard you buy, who installs the gutter guard, and the gutter guard's brand.
Need to install new rain gutters or want to trim back some leaf-shedding trees? We'll help you estimate those bills, too.
How Much Do Gutter Guards Cost?
National Average Cost: $1,305
Typical Range: $969 to $1,901 (or $5.75 to $12.25 per linear foot)
Low-End: $244
High-End: $4,033
Most homeowners can expect to pay $969 to $1,901 (or $5.75 to $12.25 per linear foot) for professional installation, with an average cost of $1,305.
Materials alone typically cost $0.68 to $7.50 per linear foot. Labor costs will vary depending on whether you install the gutter guards yourself, hire a handyworker, or hire a full-service contractor.
Cost Estimator by Linear Foot
Most manufacturers sell their leaf guard products by the linear foot, and most professional installers charge their labor rates by the linear foot. The more gutter guard material you need for your gutter system, the more you can expect to pay for the project.
On average, professional leaf guard installation costs $5.75 to $12.25 per linear foot for materials and labor. Materials alone typically cost $0.68 to $7.50 per linear foot.
LINEAR FEET OF GUTTER GUARD
AVERAGE COST
* materials only
AVERAGE COST
* labor and materials
25 feet
$17 to $188
$144 to $306
50 feet
$34 to $375
$288 to $613
100 feet
$68 to $750
$575 to $1,225
150 feet
$102 to $1,125
$863 to $1,838
200 feet
$136 to $1,500
$1,150 to $2,450
250 feet
$170 to $1,875
$1,438 to $3,063
300 feet
$204 to $2,250
$1,725 to $3,675
Other Factors That Affect Cost
Gutter guard costs vary significantly depending on the type, brand, and quality, sometimes even falling below or above the typical price range.
Let's take a closer look at the cost factors that might impact your total bill:
Gutter guard type: Gutter guard types have different levels of effectiveness, leading to a difference in price.
Brand: Some manufacturers make higher quality gutter guards than others.
Home height: Installing gutter guards on a two-story home will cost more than installing gutter guards on a single-story home due to the increased risk of injury.
Labor: Who is installing your leaf guards? Hiring a full-service contractor might cost more than hiring a handyworker, but it can be worthwhile.
Accessibility: If an obstacle blocks your gutters, such as a tree, expect an increase in labor costs.
Climate: Your local climate might dictate which gutter guards are best suited for your home.
Gutter guard type
There are many different types of gutter guards, all with varying degrees of effectiveness. Some are better at keeping out small debris, while others only target large debris. Some gutter guards last longer than others, too.
Below you'll find many popular gutter guard options and their materials costs.
MATERIAL
AVERAGE COST PER LINEAR FOOT
* materials only
Plastic PVC Screen
$0.35 to $1.13
Aluminum Perforated Cover
$0.67 to $1.33
Metal Mesh Guard
$1.16 to $2.75
Steel Screen
$1.50 to $3.17
Micro-Mesh
$2 to $3.50
Foam Guard
$2.17 to $4.25
Brush Guard
$3.12 to $4.50
Surface Tension Gutter Helmets
$3.58 to $6.69
Plastic PVC screen
Plastic PVC screens are your most affordable gutter guard option. But with the lower price comes lower quality. On average, most homeowners can expect to pay $0.35 to $1.13 per linear foot for PVC gutter guards.
PVC leaf guards are easy to install — just snap them into place without any fasteners. You don't need to worry about rust with these gutter guards, but warping and bending can be an issue. Expect your PVC leaf guards to last 3 to 6 years.
Aluminum perforated cover
Aluminum perforated covers typically cost between $0.67 and $1.33 per linear foot. Aluminum perforated gutter covers are more durable than plastic screens, easy to install, and aren't susceptible to warping or rusting.
The perforations allow water to enter the rain gutter, but the cover can get blocked by wet leaves. Aluminum perforated covers are long-lasting, needing replacement every 10 to 20 years.
Metal mesh guard
Metal mesh guards are usually available in stainless steel or aluminum. This guard type ranges in price from $1.16 to $2.75 per linear foot and lasts 4 to 11 years, on average. Metal mesh screens block most debris, but tiny debris can still manage to slip through the holes.
Steel screen
Steel screen gutter guards cost $1.50 to $3.17 per linear foot and are more durable than aluminum and PVC screens.
Steel screen gutter guards typically last 5 to 10 years, though powder-coated steel screens can last 7 to 10 years. Powder coats are made up of fine resin particles, protecting the steel against fading and scratching.
Micro-mesh
Micro-mesh leaf guards can be difficult to install and might not make the best DIY (do-it-yourself) project. Most homeowners can expect to pay $2 to $3.50 per linear foot for micro-mesh gutter guards.
Micro-mesh covers are excellent at blocking small debris, including those pesky pine needles. Micro-mesh holes are much smaller than other gutter guard holes, making it difficult for any debris to pass through. On average, these effective gutter guards last between 4 and 11 years.
Foam guard
Foam guards are a roll of foam you insert in the gutter. The foam helps keep out large leaves and branches, but small particles can still find their way inside the gutter. This leaf guard material typically costs between $2.17 to $4.25 per linear foot.
Foam gutter guards are susceptible to moss growth, so clean these gutter guards regularly. This leaf guard type will usually last 2 to 5 years in sunny and wet climates and up to 10 years in temperate climates.
Brush guard
Brush gutter guards cost $3.12 to $4.50 per linear foot on average and typically last 5 years.
Brush guards, similar to foam guards, are inserted into the gutter. Brush guards are made up of twisted wire or bristles that snatch large debris, but smaller debris still manages to slip by. Easy-to-installl brush guards also require regular cleaning and maintenance.
Surface tension gutter helmets
Surface tension gutter helmets are the most expensive gutter guard option, costing most homeowners $3.58 to $6.69 per linear foot. A gutter helmet is a solid piece of metal covering the top of the gutter, preventing debris from entering the gutter system.
These gutter covers are best for mild to moderately sloped roofing, need occasional cleaning, and typically last 10 to 20 years.
Brand
Gutter guards are mady by many manufacturers, all producing different guard types with varying quality. Popular brands include LeafGuard, Gutter Helmet, and Leaf Filter.
High-quality gutter guards with reputable brand names are expensive, costing well over the national average for a gutter guard. Some manufacturers sell gutter guards for as little as $1.80 per linear foot, while others sell gutter guards for as much as $35.50 per linear foot (materials only).
Other leaf guard brands include:
Leaf Relief
EasyOn
Gutterglove
Mastershield
K-Guard
Valor
Home height
Expect labor costs to rise if the pro needs to install the gutters on the second story. Labor costs might also increase if the first story is exceptionally high off the ground.
Here's why: The higher off the ground the pro needs to climb to install your gutter guards, the greater the risk of injury.
For example, does your pro need to access the roof to install the second-story leaf guards? Labor costs might rise if your roof has a steep slope. Steep roofs are more dangerous to work on than flat, mildly sloped roofs.
Labor
Most homeowners spend $5.75 to $12.25 per linear foot for professional gutter guard installation (materials and labor included). Materials alone typically cost $0.68 to $7.50 per linear foot.
If you decide to install the leaf guards yourself, your labor costs will come to $0 (although you might lose out on a relaxing afternoon).
Another option is to buy the materials yourself and then hire a local handywoman or handyman to install the guards for an average rate of $1.93 to $3.88 per linear foot. The total cost of this option amounts to $2.61 to $11.38 per linear foot for materials and labor.
The third labor option is to hire a full-service gutter guard company or contractor. This option would include the contractor or company providing both the materials and labor (unlike the handyworker, who provides only the labor).
Hiring a full-service contractor or company would fall in the typical range of $5.75 to $12.25 per linear foot. Although more expensive, a full-service operation is more likely to include a warranty on the materials and the installation.
Accessibility
Is a tree blocking the pro's ability to install the gutter guards safely? If an obstacle makes the pro's job more difficult or increases the risk of injury, expect to pay more in labor costs.
Climate
Not all gutter guards will be suitable for your region's climate. Some gutter guards might not withstand extreme winds, ice dams, or heavy rains.
Foam guards, for example, last 2 to 5 years in sunny and wet environments and as long as 10 years in temperate climates.
If you live in an area with extreme winters, you might want to consider installing heat tape to prevent ice dams from forming on your leaf guards. You may need to budget around $0.73 per linear foot of heat tape or $73 per 100 linear feet.
Pro Tip: Talk to your local manufacturer or contractor about the best gutter guards for your area.
Extra Services
Gutter guards are an easy way to limit gutter cleanings and water damage, but there are other steps you can take as well.
Maybe you need a brand new rain gutter system, or perhaps the oak tree causing all that leaf debris needs to be trimmed back.
Let's take a closer look at how you can manage your gutter system and what it will cost you.
Gutter installation: It might be high time for a new gutter system.
Gutter cleaning: Gutter guards don't mean zero maintenance. You'll still need to pay for the occasional cleaning.
Downspout screens: This handy addition to your gutter system can help prevent heavy debris from clogging the downspout.
Downspout extensions: Downspout extensions divert water flow from your home's foundation.
Tree trimming: Is a nearby tree's leaves clogging up your gutters? The tree likely just needs some TLC — and a haircut.
Gutter removal and installation
If you need a new rain gutter system, chances are good that some existing gutters need removing. Plan to pay between $0.83 and $1.18 per linear foot for gutter removal and $4 to $12.66 per linear foot for installing traditional gutters.
Seamless gutters are a popular gutter system among homeowners, because seamless gutters are less likely to leak and clog than traditional gutters. A seamless gutter system tends to be more expensive, costing an average of $4 to $30.33 per linear foot.
Gutter cleaning
Remember, there are no leaf guards that eliminate gutter maintenance. If your gutter system is due for a cleaning, expect to pay between $120 and $203.33 for the job.
Downspout screens
Downspout screens help prevent debris and small animals from entering the spout. As a result, your maintenance costs will go down. These money-savers are cheap, too, costing an average of $13 for a pack of 4 to 6 screens.
Downspout extensions
Connecting a downspout extension at the bottom of your downspout helps divert stormwater from your home's foundation. Otherwise, your home might become susceptible to flooding. Unsightly erosion also can occur if you don't install a downspout extension.
Downspout extensions typically cost $10 each.
Tree trimming
Sometimes an overgrown tree's leaves and branches can be the cause of your clogged gutters.
Keeping those long branches trimmed back and away from your home can help keep your gutters clean and prevent any safety hazards. On average, tree trimming costs $315 to $700 per tree.
Gutter Guard Pros and Cons
Still on the fence about installing leaf guards around your home? Let's go over the pros and cons of gutter guards in detail so you can better determine whether this investment is suitable for your home.
Pros:
✓ Less clogging and debris means you don't have to clean your gutters as often.
✓ Leaf guards prevent small animals from building nests in your gutters.
✓ Gutter guards can be added to most existing gutters.
✓ Less clogging means less stagnant water, which is a breeding ground for mosquitoes.
✓ Gutter guards act as a gutter protection system by preventing water damage and debris buildup.
Cons:
✗ Some gutter guards are visible from the street, which may lower curb appeal.
✗ Gutter guards can dent or bend.
✗ Some gutter guards may cause a low-quality gutter system to sag.
✗ Even the best gutter guards won't block all debris from getting into your gutter system. Small debris, like pine needles and sand, will often find its way through gutter guards.
✗ If your roof is steep, you may need to hire a professional to install the gutter guards properly. Otherwise, the water may overshoot and lead to water damage.
✗ Gutter guards don't typically increase home value, but leaf guards certainly can help preserve the structural integrity of your home.
DIY vs. Hiring a Professional
Depending on your skill level and your choice of gutter guards, installation can be a straightforward DIY home improvement project.
Foam and brush gutter guards are the simplest to install –– simply slip the guard right inside the gutter. Other DIY-friendly gutter guards snap in place or slide under the roof shingles.
Installation of some gutter guards, like gutter helmets, should be handled by a professional. Here's why: Attempting to install specific gutter guards yourself may lead to costly mistakes, such as gutter overshoot.
Remember that installing gutter guards will likely require the use of a ladder, so be sure you feel comfortable climbing one. If you're working on your roof, always work with caution.
Each gutter guard type has a distinct installation process. Contact the manufacturer for installation instructions for your specific gutter guard type, or refer to YouTube for visual instructions.
Cost of Gutter Guards Across the U.S.
All costs listed in this leaf guard pricing guide are national averages. On a smaller scale, prices for materials and labor may vary depending on demand for gutter guard installation in your local market.
For example, if demand is exceptionally low or high, contractors and manufacturers will adjust their rates accordingly.
FAQs About Gutter Guards
1. Are gutter guards maintenance-free?

No, there is no such thing as a maintenance-free gutter guard. Gutter guards help reduce the number of routine gutter cleanings, but leaf guards won't  eliminate maintenance. 
2. Are gutter guards worth it?

Gutter guards are helpful for gutter systems that frequently clog and require several cleanings. If you find yourself paying too much for gutter cleanings, then installing gutter guards might be worth the cost. Gutter guards can pay for themselves over a few years. 
3. How long do gutter guards last?

How long your gutter guard system will last depends on its type and how well it's maintained. Severe weather conditions also can affect how long your gutter guards will last.

Many gutter guard types last between 10 and 20 years, such as aluminum perforated covers and gutter helmets. Other gutter guard types last much less than 10 years, such as plastic PVC screens and brush guards. 
Conclusion
Gutter guards can serve a great purpose for your home. Snap-on gutter guards make easy DIY projects, while gutter guards fastened with screws or bolts might take a bit more skill.
Want to skip installing your gutter guards? Hire a professional to install the leaf guards for you. You can enjoy your weekend instead.
Why not hand over your whole to-do list? Mulching, mowing, fertilizing –– leave it to the professionals. Call up a local lawn care professional near you, so you don't have to break a sweat.
Remember, the typical cost to install gutter guards around an average home is $1,305, with a range between $969 and $1,901 (or between $5.75 and $12.25 per linear foot).
Small-scale gutter guard installation projects with low-cost materials average around $244, while installing large-scale, high-quality leaf guards will cost most homeowners $4,033.
Main Photo Credit: Ethoseo / Wikimedia Commons / CC BY 3.0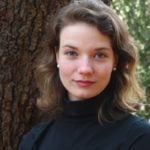 Jane Purnell
Jane Purnell is a freelance writer and actor in New York City. She earned her B.A. from the University of Virginia and enjoys a warm cup of French press coffee.