It costs most homeowners between $57,500 to $130,000 to build an infinity pool. These luxury pools appear to have an infinity edge that vanishes into the horizon. The optical illusion is stunning.
Total costs will vary depending on many factors, including the infinity pool's size, materials, and location.
Want to add palm trees, lush landscaping, or pathway lights around your infinity pool? Our pricing guide details the expected costs for an infinity pool and those added extras, too.
How Much Does an Infinity Pool Cost?
Typical Range of an Infinity Pool: $57,500 to $130,000
On average, homeowners can expect to pay between $57,500 to $130,000 for their new infinity edge pool. Your total costs may fall below or above the typical range depending on many pool features, such as the pool's material type and site location.
Cost Estimator by Material Type
Expect total costs to vary depending on your pool's material type. Each pool material type has advantages and disadvantages. Some materials are more expensive than others, but they last much longer and are of greater quality.
The three most common pool building materials are:
Vinyl Liner
Fiberglass
Concrete / Shotcrete / Gunite
| | |
| --- | --- |
| POOL MATERIAL TYPE | COST |
| Vinyl liner | $ |
| Fiberglass | $$ |
| Concrete / gunite / shotcrete | $$$ |
Vinyl liner
Infinity edge pools are typically made of concrete or fiberglass, but vinyl liner is also an option. Vinyl liner is smooth on your feet and can be customized into almost any shape you want.
When planning your budget for an infinity swimming pool, keep in mind that vinyl liner pools will need to have the vinyl replaced every 7 to 10 years. Most pool owners can expect to pay between $3,000 to $4,200 per replacement.
Pros:
✓ Typically less expensive than concrete and fiberglass
✓ Smooth surface
✓ Customizable pool shape
✓ Difficult for algae to grow on the surface
✓ Moderate maintenance
Cons:
✗ Vinyl needs replacement every 7 to 10 years
✗ Not as durable as concrete or fiberglass pools
✗ Not compatible with saltwater systems
✗ Not as visually appealing as concrete or fiberglass pools
Fiberglass
Fiberglass pools are usually more expensive than vinyl liner pools but less expensive than concrete. Fiberglass pools are a pre-made shell that's placed into an excavated hole that matches the shell's size and shape. Fiberglass pools aren't customizable, but they're popular for their durability and low maintenance.
If your fiberglass pool shell is low quality or you treat it with lots of chemicals, you may need to resurface its gel coating. Expect to pay between $3,500 to $10,000 to resurface a fiberglass pool.
Pros:
✓ Fast installation time
✓ Conserves heat better than vinyl liner or concrete pools
✓ No algae growth
✓ No acid washing or liner replacement required
✓ Typically does not need resurfacing
✓ Low maintenance
✓ Smooth surface
✓ Compatible with saltwater systems
Cons:
✗ Not customizable
✗ The pool's surface can be slippery
✗ Gel coat may need resurfacing depending on the shell's quality and exposure to harsh chemicals
Concrete / gunite / shotcrete
Concrete pools, also known as gunite or shotcrete pools, are usually the most expensive pool type to install. Pool owners can enjoy their concrete pool for nearly a lifetime, and they can even opt for a custom design.
The drawback to concrete pools is their high maintenance requirements, abrasive surface, and susceptibility for algae growth. Concrete pools need an acid wash every 3 to 5 years, typically costing between $290 and $400, depending on the pool's size.
Concrete pools also need replastering every 10 to 15 years due to cracking. Replastering a pool can cost as much as $13,000, with prices starting around $2,500.
Pros:
✓ If well maintained, a concrete pool can last for more than 50 years
✓ Shape and size are customizable
✓ Durable
Cons:
✗ Expensive
✗ High maintenance
✗ Susceptible to mold and algae
✗ Concrete pools have an abrasive surface — children's soft feet are especially vulnerable to concrete and may bleed
✗ Not compatible with saltwater systems
✗ Takes a long time to install
Other Factors That Affect Cost
Your vanishing pool's material type won't be the only factor affecting cost. Your pool's size, the surrounding land, and whether you tile your pool will all impact the final bill.
Pools will also incur additional costs over time, such as increased homeowner's insurance and routine pool maintenance.
When budgeting for your infinity pool, there are many cost factors to consider. We will review them in detail below:
Size: The bigger the pool, the more you'll pay for labor and materials.
Land: A pro will need to clear and excavate the area before installation.
Pool Tiling: Pool tiles add an extra layer of beauty but they can be expensive.
Increased Insurance: A pool increases the chance of injury on your property, leading to increased homeowner's insurance.
Increased Property Taxes: Most pools will increase your home's value, resulting in higher property taxes.
Pool Maintenance: Pools must be well maintained to remain clean and swimmable.
Permit: Depending on where you live, you may need to acquire an expensive building permit before installing your pool.
Pool Covers: Pool covers help to retain heat, keep out debris, and prevent drownings.
Size
If you're installing an edgeless pool on a budget, smaller is better. Large pools are more expensive than small pools, as they require more labor and materials to build. The size of your infinity pool will have a significant impact on your total spending.
Land
Infinity pools require specific landscape conditions to achieve their dramatic illusion. The existing landscape will determine how much land clearing is needed to install the pool, affecting the overall budget.
If rocks need removing, expect land clearing costs to rise. Pros risk damaging their equipment when excavating rocky soil, leading to additional fees. Tree removal will also increase costs, costing an average of $630 per tree.
Pool tiling
Finishing your pool's surface with pool tiles adds a stunning visual effect. Tiles like glass, porcelain, and natural stone make beautiful reflections in the water and bring a slice of luxury to your home.
Tile prices start around $1.60 per square foot but can cost as much as $100 per square foot for high-end materials or handmade mosaics. Pool tiling can be a large slice of your infinity pool budget pie, so plan accordingly.
TILE
AVERAGE COST
* per square foot
Natural Stone
$5 to $30
Porcelain
$2 to $50
Glass
$7 to $50
Increased insurance
While an infinity pool adds to your fun and relaxation at home, it also increases the chances of someone getting hurt on your property. Your homeowner's insurance likely will increase due to the higher risk of a pool-related injury.
Increased property taxes
A well-designed, high-quality pool can increase the value of your home, leading to higher property taxes.
Pool maintenance
To keep your vanishing edge pool in working order, you will need to take proper care of it. You can clean and maintain the pool yourself or hire a professional pool cleaner.
Pool maintenance costs most pool owners between $1,080 and $1,800 per year.
Pool upkeep, which typically has an annual cost between $3,000 and $5,000, involves all services that keep your infinity pool in working condition, including maintenance, repairs, and part replacements.
Permit
Pool permit requirements vary by state, city, and county. It is your responsibility to determine whether you need a building permit before installing your new pool.
Building permits can be expensive, typically ranging between $475 and $1,900.
Pool covers
Pool covers help to retain heat, keep out debris, and prevent drownings. A safety cover for your negative edge pool can cost anywhere between $800 and $2,500. Automatic covers usually range between $3,000 and $12,500, depending on the size of your infinity pool.
Add-ons and Extra Services
An infinity pool often is just the starting point in turning your backyard into a luxurious island getaway. Landscaping, waterfalls, a sauna –– these are all features you can add around your pool to make it more grand.
Remember, though, the more bells and whistles you add around your pool, the more you will pay. Items on your infinity pool backyard makeover project list might include:
Water features: Splashing waterfalls, trickling fountains –– sit back and relax to the sound of rushing water.
Pool lighting: For your comfort and safety, as well as beauty at night.
Pool deck: A great place to dry off that doesn't involve soil and grass.
Heater: For a more comfortable swim and to extend your swimming season.
Pool house: Turn it into a sauna, guest house, or bathroom –– you name it!
Pool fencing: To ensure privacy and help prevent drownings.
Landscaping: For palm trees, flower beds, blooming vines to gaze out upon from your infinity pool's edge.
Pool enclosure: To keep out debris, limit sun exposure, and control access to the pool.
Water features
Who doesn't love a pool with a built-in waterfall or rushing fountain? Settle into your vanishing edge pool and enjoy the calming sound of trickling water after a long day.
Pool water features start around $1,500, costing as much as $21,666 for an elaborate custom design.
Pool lighting
Pool lights can help ensure your safety getting in and out of the pool. Pool lights also can help set the mood for a romantic evening or let the pool party carry on after the sun goes down.
Pool light installation typically ranges between $617 and $1,567. Smaller LED lights start near the lower end of the pricing scale, while fiber optic lights sell near the high end.
Pool deck
After a refreshing dip in the pool, you'll need an area to dry off that won't get your feet dirty. Pool decks are a great space to dry off, relax in the sun, and set up outdoor furniture.
Your pool decking's size, design, and materials are up to you. Larger pool decks with high-quality materials will run up the bill. Most pool owners spend between $3,600 to $15,733 to install a pool deck.
Heater
Installing a pool heater helps ensure a more comfortable swim. No more uncomfortable goosebumps while you try to enjoy the water. A pool heater also can help lengthen your swim season, adding a few more weeks to your swimming as outdoor temperatures begin to drop.
Pool heater costs typically range between $1,833 and $6,483.
Pool house
A pool house is a cherry on top of your infinity pool. A pool house can be many things, including storage space, a guest house, or changing room.
Building a pool house typically costs between $100 and $600 per square foot. Need some ideas for a pool house? Here are seven creative uses for a pool room:
Changing room: Changing out of swimwear indoors leads to wet, messy floors. Turning your pool house into a changing room helps prevent swimmers from tracking mud and grass into your clean home.
Guest house: Add a bed and bathroom to your pool house, and it will make a comfortable guest house for friends and family. They'll love waking up to a sparkling pool, and you'll get to enjoy the privacy.
Bathroom: Like a pool house changing room, a bathroom in the pool house ensures swimmers don't track in water and debris on their way to your home's bathroom.
Storage: Need a place to store the pool floaties and cleaning supplies? A pool house can make an excellent storage space.
Outdoor shower: Coming back from a run? Don't skip a beat. Rinse off in the outdoor shower and head straight to the pool for a quick cooldown.
Outdoor living space: A pool house can provide shelter for your outdoor entertainment, such as an outdoor kitchen, TV, or lounge area.
Pool fencing
Bask in the sun poolside with peace of mind. A pool fence creates aesthetic appeal, provides privacy, and helps protect children and pets from entering the pool area.
Pool fencing costs typically range from $1,700 to $8,133, depending on the fence's material and the size of your pool. Fence gates with a self-closing latch usually cost $200 to $366 per gate.
Common pool fencing materials include:
Aluminum
Chain-link
Mesh
Ornamental designs
Plexiglass
Tempered glass
Wood
Landscaping
Enhance your vanishing pool's beauty with a surrounding landscape that highlights the pool's design and edgeless illusion. Elegant retaining walls, swaying flower beds, whimsical pathways –– there are plenty of ways to design your dream poolscape.
Most homeowners spend between $4,000 and $20,317 for landscaping, with prices varying from project to project.
LANDSCAPING PROJECT
AVERAGE COST
Sod installation
$0.87 to $1.76
per square foot
Pathway installation
$8 to $22
per square foot
Tree and bush planting
$25 to $3,000
Flower bed planting
$650 to $3,000
Pergola installation
$2,216 to $8,959
Retaining wall installation
$4,025 to $8,711
Gazebo installation
$5,364 to $9,027
Outdoor kitchen installation
$5,057 to $17,276
Pool enclosure
An outdoor swimming pool surrounded by a pool enclosure can offer many of the same benefits as an indoor pool. A pool enclosure:
Keeps out insects and debris
Protects against sun exposure
Gives you control over swimming pool access to help ensure safety
Can enable year-round swimming
Pool enclosures are typically made of wood, plastic, vinyl, or glass and can be screened-in. Pool owners usually spend between $6,333 and $19,666 or as much as $200 per square foot to build a pool enclosure.
Cost of Infinity Pools Across the U.S.
The costs listed in this infinity pool pricing guide are all national averages. On a local scale, prices will vary depending on where you live. Labor and material prices will vary from pool builder to pool builder. Local pool companies will also adjust their rates based on your region's market and demand for pools.
Cost of DIY Infinity Pool Installation
Infinity pool installation is not considered a DIY project. Building a vanishing edge pool requires advanced pool building expertise and expensive equipment.
Here's why:
Operating any pool building equipment may prove dangerous if you don't have the proper training.
Attempting to install an infinity pool yourself may lead to costly mistakes.
To avoid damaging your property, call a local professional to build your infinity pool.
FAQ About Infinity Pools
1. How does an infinity pool work?

An infinity pool creates the optical illusion that the pool has a disappearing edge. It appears as if the water spills over the edge of the pool and continues forever. But really, the water is caught in a basin residing just below the edge. The catch basin has a pump system that sends the falling water back up to the main pool.
2. How does an infinity pool's cost compare to a traditional pool's cost?

An infinity pool is much more expensive than an in-ground or above-ground pool. There's also the cost of a semi-inground pool, which is either an in-ground pool that's raised above ground level or an above-ground pool sunk further into the ground. 

— Infinity Pool: $57,500 to $130,000
— In-ground Pool: $32,408 to $60,873
— Above-ground Pool: $1,698 to $5,969
— Semi-Inground Pool: $8,400 to $22,500
3. What is the difference between an endless pool and an infinity pool?

Infinity pools are sometimes referred to as endless pools because their illusion makes them appear continuous. But there is a difference between the two. 

Endless Pools is a brand that creates small pools with a current-producing machine that allows you to swim in place continuously. It's like a treadmill, but for swimming. 

Why is this important to know? When talking to your pool building pro, you don't want to refer to your infinity pool as an endless pool. Otherwise, your pro might think you're interested in building a current-producing pool made by Endless Pools. 
4. Can you turn an existing, regular swimming pool into an infinity pool?

Yes, a disappearing edge can be added to a regular swimming pool as long as the conditions are right. 
Conclusion
Infinity pools are a fantastic, awe-inspiring addition to your home. The breathtaking illusion makes them like no other regular pool.
Installing one yourself isn't an ideal DIY project, so it's best to find a pool builder you trust.
If you'd like to transform your infinity pool into a luxury oasis, call a professional landscaper near you to design and install a lush new backdrop featuring maybe a privacy hedge, rock garden, or custom-built fire pit.
On average, the cost of an infinity pool is between $57,500 and $130,000. Your total spending will vary depending on many factors, including the pool's size, material, and location.
Other services to consider include pool lighting installation, water features, building a pool house, and any other unique landscaping features.
Main Photo Credit: Curt Smith / Flickr / CC BY 2.0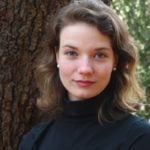 Jane Purnell
Jane Purnell is a freelance writer and actor in New York City. She earned her B.A. from the University of Virginia and enjoys a warm cup of French press coffee.