Austin TX, Sod Installation Service at the Click of a Button
Get sodding installed from reliable pros in Austin, TX - order online in minutes.
What services are you looking for?
As seen in...
These Austin sodding professionals are ready for work
Top Performer

Paz lawn care
1054 Springdale Road, Austin, TX 78721
"I love to work hard and get the job done. It makes me happy to finish a job and see how excited the owner is when they see their new yard. I'm very outgoing and full of life. My company will go far, because I won't give up."
In High Demand

Sentena Lawn Care
2408 Devonshire Drive, Austin, TX 78723
"I have cut lawns for over 12 years. It's something I love to do. I take my work very serious. My goal is to do an excellent job and make my customers happy with my work. Services consist of lawn maintenance with a mower and weed trimmer and using a blower to leave areas free of clippings."
Fast Response

Steel Your Heart Landscape Construction
1824 South Interstate 35 Frontage Road, Austin, TX 78704
"Steel Your Heart Landscape construction is here to add modern flair to your home or business. No job is too large or too small; we have the skill and knowledge to do it right. We specialize in: • welding • raised planter boxes • edging • patios • pergolas • trellis • hardscapes • xeriscapes • native plants • interior design"
Austin, TX - Dec 9, 2023

Austin Sodding Facts
Demand for Laying Sod or Grass by Month
| | |
| --- | --- |
| January | |
| February | |
| March | |
| April | |
| May | |
| June | |
| July | |
| August | |
| September | |
| October | |
| November | |
| December | |
Laying Sod or Grass Services & Avg Pricing
| | |
| --- | --- |
| Laying Sod or Grass | $1,657 |
| Sprinkler Installation | $2,721 |
| Resodding a Lawn | $4,580 |
| Grass Removal | $1,226 |
| Sod Permit | $71 |
| Lawn Fertilizing | $73 |
| Sod Delivery | $76 |
| Topsoil | $691 |
| Soil Nitrate Test | $16 |
| Lawn Regrading | $1,897 |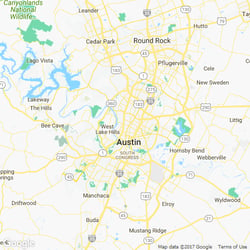 Neighborhoods we service in

Austin

,

TX
Spicewood
North Austin
Hamilton
Lago Vista
Lockhart
Belton
Harker Heights
Elgin
Copperas Cove
San Marcos
Killeen
Pflugerville
Cedar Park
Round Rock
Zip Codes
73301
78701
78702
78703
78704
78705
78708
78709
78710
78711
78712
78713
78714
78715
78716
78717
78718
78719
78720
78721
78722
78723
78724
78725
78726
78727
78728
78729
78730
78731
78732
78733
78734
78735
78736
78737
78738
78739
78741
78742
78744
78745
78746
78747
78748
78749
78750
78751
78752
78753
78754
78755
78756
78757
78758
78759
78760
78761
78762
78763
78764
78765
78766
78767
78768
78772
78774
78778
78779
78799
Other Services